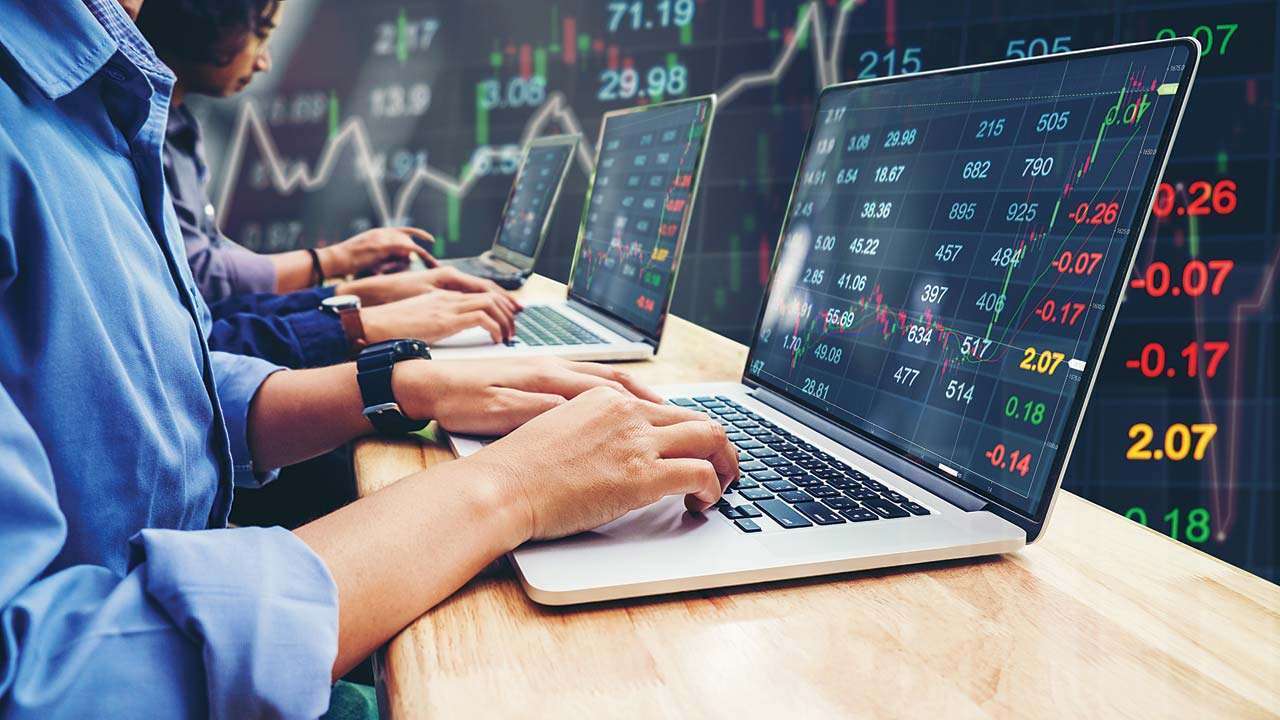 Asian stocks clawed up from 20-month lows on Wednesday amid pledges by China to support its markets, but investor confidence was brittle after equity markets bled trillions of dollars in a grim October.
A confluence of factors ranging from Sino-U.S. trade tensions to worries about global economic growth, higher U.S. interest rates and company earnings have spurred volatility in financial markets in the past few weeks.
But shares in Europe were expected to follow Asia's lead higher on the last day of the month, while U.S. S&P mini-futures edged up 0.3 percent.
Spreadbetters saw London's FTSE 100 opening 0.68 percent higher at 7,084, Frankfurt's DAX opening up 0.87 percent at 11,386 points, and Paris' CAC 40 up 0.82 percent at the open.
MSCI's broadest index of Asia-Pacific shares outside Japan rose 1 percent, drawing support from gains on Wall Street overnight. Yet it was on track to fall around 11 percent this month, which would be its worst monthly performance since September 2011.
The index had dropped to its lowest level since February 2017 on Monday as worries over corporate profits weighed heavily on U.S. equities.
The MSCI AC World index, which includes a few large emerging markets in addition to developed markets, was down 8.6 percent this month and has lost about $4 trillion in value. The narrower MSCI World Index was down 8.43 percent and has wiped out $4.5 trillion in October.
Wall Street's main indexes had jumped more than 1 percent on Tuesday, helped by strong gains for chip and transport stocks as investors took advantage of cheaper prices following the steep recent pullback for equities. [.N]
Hong Kong's Hang Seng rose 1 percent on Wednesday and the Shanghai Composite Index climbed 1.2 percent as weaker-than-expected factory activity data reinforced views that Beijing will roll out more support measures for the economy.
Australian stocks ended 0.4 percent higher, South Korea's KOSPI added 0.7 percent.
In Japan, the Nikkei advanced 2.2 percent, reassured by the Bank of Japan's signal that it will keep its ultra-easy policy for some time to come.[.T]
"The recent slide in equities had gone to such an extent that it was bound to invite buyers, such as in the Japanese stock market," said Masahiro Ichikawa, senior strategist at Sumitomo Mitsui Asset Management in Tokyo.
Ichikawa said the U.S.-China trade row will likely remain a factor of concern beyond the U.S. midterm elections on Nov. 6.
U.S. President Donald Trump said during an interview with Fox News late on Monday that he thought there could be an agreement with China on trade. But he also said he had billions of dollars worth of new tariffs ready to be imposed if a deal was not possible.
In currencies, the dollar index against a basket of six major currencies was at 97.034, down from a 16-month peak of 97.063 after data on Tuesday showed U.S. consumer confidence rose to an 18-year high in October, suggesting strong economic growth could persist in the near term.
The dollar traded near three-week highs against the yen following the BOJ's decision to hold fire on rates. At around 0637 GMT, one greenback cost 113.21 yen.
The euro was flat at $1.1344 after losing 0.25 percent the previous day. A dip below $1.1336 would take the single currency to its lowest since mid-August.
China's yuan was flat at 6.9673 per dollar in onshore trade but remained near a decade low brushed on Tuesday.
The Chinese currency was on track for a loss of 1.4 percent in October, its seventh straight monthly loss — the longest such losing streak on record.[CNY/]
The yuan has been pressured by worries about slowing Chinese economic growth and a potential sharp escalation in the U.S.-China trade war. Data on Wednesday showed China's manufacturing sector expanded at its weakest pace in more than two years in October, and showed a deepening slump in export orders.
The Australian dollar was down 0.2 percent at $0.70925 , weighed by soft domestic inflation data. The downbeat China factory growth data was also a drag on the Aussie.
The Indian rupee fell as much as 0.6 percent on reports that the central bank governor may consider resigning amid growing tensions with the government.
Oil prices recovered slightly after dropping to multi-month lows the previous day on signs of rising supply and concern that global demand for fuel will fall victim to the U.S.-China trade war. [O/R]
U.S. crude futures were up 0.38 percent at $66.43 per barrel after dropping to $65.33 on Tuesday, the lowest since mid-August.
Brent crude gained 0.62 percent to $76.38 after a decline of 1.8 percent on Tuesday.