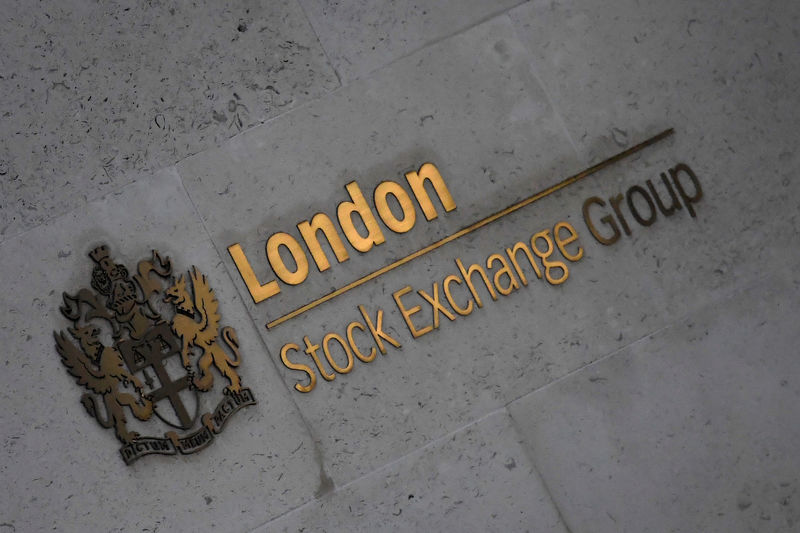 World stocks nudged higher on Tuesday, as focus turned to earnings season and a rebound in Italian assets helped battered equities find firmer ground for now.
In Europe, shares rallied 0.4 percent and pulled back from Monday's 22-month lows. That followed gains in some Asian markets, led by Japan's blue-chip Nikkei index, which was up over 1 percent after a decline of nearly 2 percent the previous day.
Gains in Italy's bond and stock markets after Italian Economy Minister Giovanni Tria defended the country's expansionary budget helped lift sentiment. The euro also firmed.
Calm in Italy — a major source of turbulence in world markets in recent weeks — helped explain the recovery in risk appetite on Tuesday, said Marchel Alexandrovich, European financial economist at Jefferies in London.
Stock market sentiment in Europe also got a boost from expectations that earnings season will deliver double-digit earnings growth for the third quarter.
"If you look at what's happening here and now, it is an improvement from what was happening a week ago," Alexandrovich said. "How long the stability lasts is anyone's guess."
(GRAPHIC: World stock markets – tmsnrt.rs/2OtmFHc)
Calmer equity markets took the shine off safe-haven assets.
Japan's yen was down a third of a percent against the dollar, the Swiss franc edged away from almost two-week highs against the greenback and gold dropped from Monday's 2 1/2-month high as tension between the West and Saudi Arabia triggered a fresh exit out of risk assets.
The disappearance in Turkey earlier this month of a Saudi journalist critical of Riyadh has provoked an international outcry against the oil-rich kingdom.
Saudi Arabia is preparing to acknowledge the death of Saudi journalist Jamal Khashoggi in a botched interrogation, CNN and the New York Times said on Monday.
That backdrop, together with nagging concerns about the economic outlook, global trade tensions and higher U.S. interest rates, meant a degree of caution prevailed.
The blue-chip Dow has lost 4.5 percent this month, as long-term Treasury yields soared to their highest level since 2011. Higher yields make equities less attractive.
Chinese stocks closed lower on Tuesday after data showed factory-gate inflation had cooled for a third straight month in September amid weaker domestic demand, reflecting more pressure on the world's second-biggest economy.
"The focus of the markets has turned to the Middle East due to the Saudi incident. And with U.S. stocks still struggling, other equity markets will have a difficult time bouncing convincingly," said Masahiro Ichikawa, senior strategist at Sumitomo Mitsui Asset Management in Tokyo.
Italian government bond yields fell as much as 12 basis points across the curve, narrowing the spread over German peers, after Italian Economy Minister Giovanni Tria defended the country's deficit-hiking budget.
"The most important reason (for the drop in yields) is that Tria is continuing to stick to the government and defending the budget," said DZ Bank strategist Christian Lenk. "This is taken positively by the market."
In currency markets, the dollar gained 0.35 percent to 112.15 yen after slipping to a one-month low of 111.625 overnight.
Switzerland's currency weakened to 0.9878 francs per dollar after advancing 0.5 percent the previous day.
The euro was a shade higher at $1.15930. Sterling gained 0.26 percent to $1.3179, having bounced from Monday's one-week low of $1.3080 amid a stalemate over the post-Brexit status of Britain's land border with Ireland.
There was some focus was on the U.S. Treasury's semiannual currency report due later in the day, with investors waiting to see Washington's view on China after media reports last week that it has not labeled Beijing a currency manipulator.
Oil prices dipped amid expectations of an increase in U.S. crude inventories, but signs of Iranian oil exports fell this month kept losses in check.
Brent crude futures fell 0.9 percent to $80.07 a barrel.
For Reuters Live Markets blog on European and UK stock markets open a news window on Reuters Eikon by pressing F9 and type in 'Live Markets' in the search bar