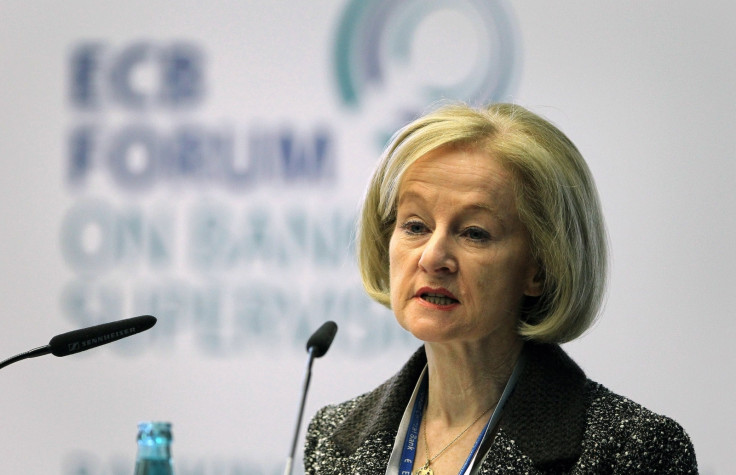 The euro zone needs a few mega banks that can compete on the world stage, and banks need a deposit insurance scheme, Daniele Nouy, the head of the European Central Bank's supervisory board, said on Wednesday.
Weighed down by low profitability and soured assets dating back to the bloc's debt crisis, euro zone banks have struggled to compete with global players, raising worries about its preparedness for the next downturn.
Deposit insurance is considered a key to bank stability, but Germany has held out. It wants banks to clean up their balance sheets first, to ensure that German taxpayers will not have to foot the bill for any past irresponsibility in other euro zone countries.
"The question is: when are the risks low enough?" Nouy said in Berlin. "In my view, we have reduced risks enough for the European Deposit Insurance Scheme to start. Now is the right time to set it up. It's time to consider some solidarity."
Low profitability is one of the top risks for the sector, Nouy said, because some banks do not earn the cost of their capital, and by creating larger, more international players, cross-border consolidation could be a solution.
"Such cross-border mergers would also create a few large European banks – let us call them `European champions' – which could then successfully compete on the global stage," she said.