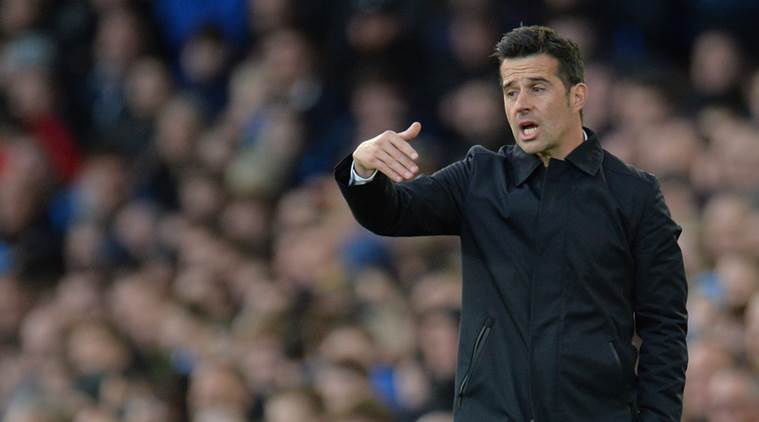 Everton boss Marco Silva believes the team's recent run of positive results will boost their confidence but played down expectations ahead of Sunday's Premier League clash against Manchester United.Silva will meet fellow Portuguese manager Jose Mourinho at Old Trafford on the back of three consecutive Premier League victories with the Merseyside club.Everton are a point ahead of United in the league standings but Silva said they are definitely not the favourites to beat United in their own backyard.
"When they are in a good moment they are a really strong team," he told Sky Sports.
"Of course we want to block them, we want to challenge them as well. They will do the same with us and we want to compete with them.
"To achieve in the Premier League is really hard but if we keeping working like we are then the future will be good. The wins will give our players what they need, confidence and a connection with our fans which is important."
Everton are winless in seven games against United in all competitions since a 3-0 home victory in the league in April 2015.