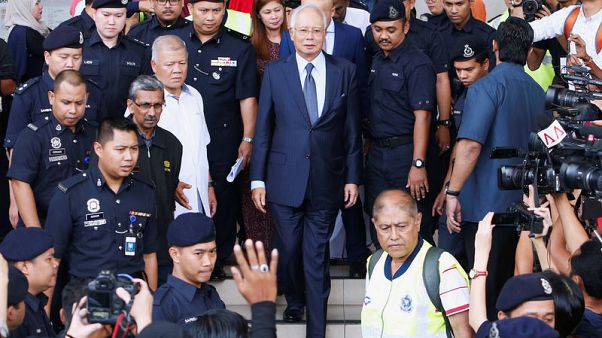 Former Malaysian prime minister Najib Razak and his top treasury official were on Thursday charged with six counts each of criminal breach of trust involving government funds of 6.6 billion ringgit (1.23 billion pounds).
The charges against Najib and Irwan Serigar Abdullah, Malaysia's former Treasury secretary-general, were the latest in a widening crackdown on corruption.
The two pleaded not guilty to all the charges.