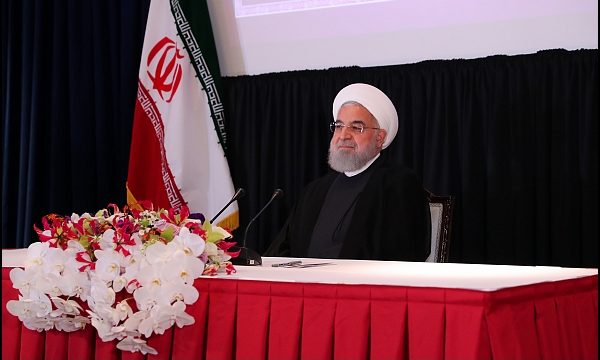 Iran has no fear about new U.S. sanctions due to take effect in coming days, Iranian President Hassan Rouhani was quoted as saying on Wednesday.
The United States plans to impose sanctions targeting Iran's oil sector on Nov. 4.
"(Nov. 4) of this year signifies a new injustice from the Americans," the Islamic Republic of Iran Broadcasting news agency quoted Rouhani as saying.
"But the people should know with certainty that the government has no fear of American threats."
He added: "In the past few months our people have faced difficult times and it's possible that the next few months will be difficult. But the government will use all its power to reduce these problems."
Washington reimposed a number of sanctions on Iran in May after pulling out of a multilateral 2015 deal intended to curb the Islamic Republic's nuclear program.
The Iranian rial has hit record lows against the U.S. dollar in recent months under the threat of revived U.S. sanctions, with heavy demand for dollars among ordinary Iranians trying to protect their savings.
Separately, Oil Minister Bijan Zanganeh said on Wednesday that 280,000 barrels of oil had been sold on the country's energy bourse and that an additional 720,000 barrels would be offered for sale again on the exchange, according to SHANA, the news website of the Iranian Oil Ministry.
Iran began selling crude oil to private companies for export on Sunday, part of a strategy to counter the planned sanctions.