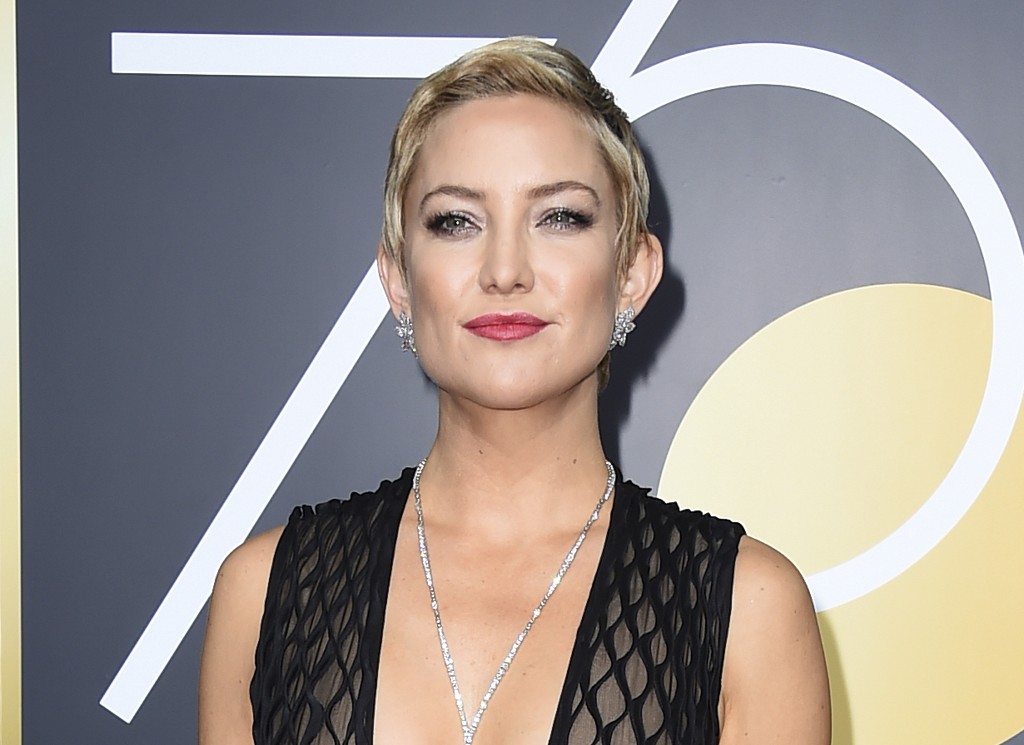 The "Almost Famous" actress announced Wednesday on her Instagram account that Rani (RAH-nee) Rose Hudson Fujikawa was born Tuesday.
It's the third child but first girl for Hudson, and her first baby with musician boyfriend Danny Fujikawa.
The photo she posted simply showed the birthdate — "10-2-18" — over a pink background. Hudson says the child is named after her grandfather Ron Fujikawa. She says everyone is doing well and happy as can be.
The couple revealed in April that they were having a girl, and Hudson documented her pregnancy in many Instagram photos and videos, including a few with her mom Goldie Hawn.
Hudson has two sons, 14-year-old Ryder and 7-year-old Bingham.