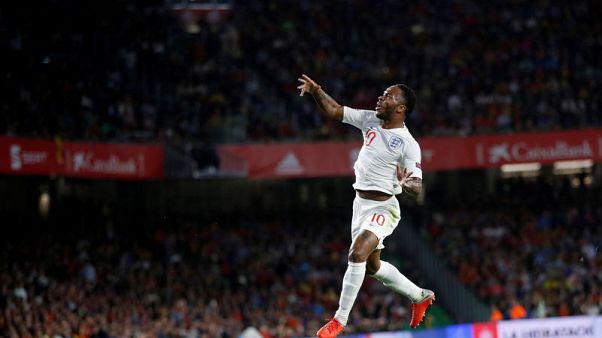 Spain's 3-2 defeat to England in the Nations League on Monday not only burst the bubble of optimism surrounding new coach Luis Enrique, it also dredged up unpleasant memories of their woeful World Cup campaign in Russia.England raced to a 3-0 lead and the hosts were booed off at the break in Seville. Spain fought back in the second half with two goals but it was not enough to prevent Luis Enrique suffering his first defeat since taking over in July.
The coach's arrival had lifted the gloom after Spain's disastrous showing at the World Cup, where they were knocked out by the unfancied hosts in the last 16.
"The doubts that seemed buried after the horrors of Russia are back," said daily newspaper Marca on Tuesday.
"They took a whack from reality that sent them back three months."
Newspaper AS said Spain should have had a penalty but delivered a harsh assessment of the side's performance, saying "the midfield was lazy and the defence was too high up and suicidal".
Centre back Sergio Ramos scored Spain's second goal in stoppage time but he was criticised by the media.
"There's a Madrid fan in the office who says he needs just one minute of a game to know which version of Sergio Ramos is playing," wrote Juan Carlos Diaz in Marca.
"When he plays in Seville (his birthplace) he practically always shows off … he subtracts more than he contributes.
"It seems that in his brain he only hears one sentence. 'You are the best Sergio, the best.' It might be too late now but maybe people shouldn't say it so much."
La Liga President Javier Tebas said Spain's fans also let the country down after some of them booed the English national anthem.
"National anthems represent the noblest and most profound feelings of many people. They must always be respected," he said on Twitter.
"We have to apologise to the English and make that what happened yesterday doesn't happen again."