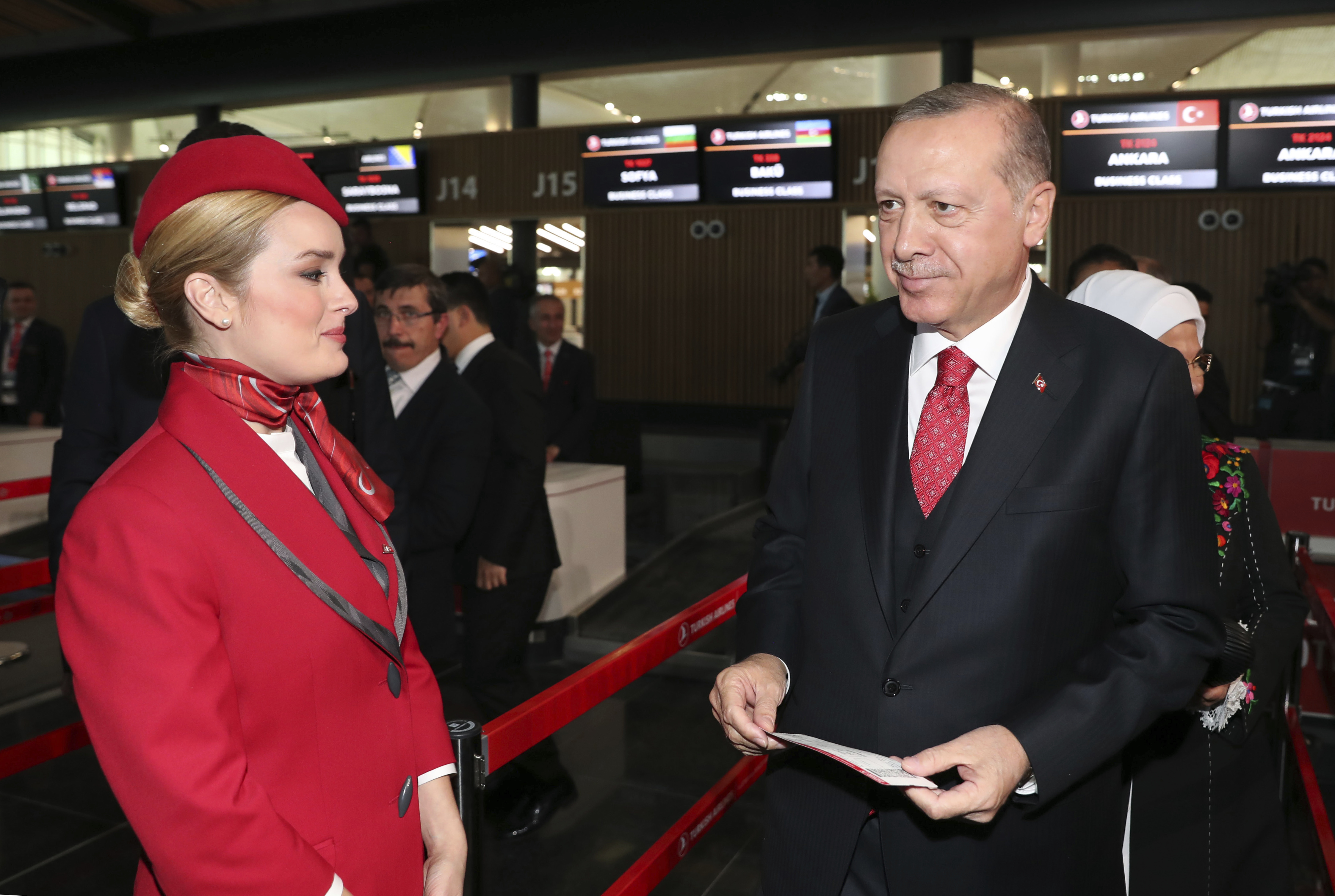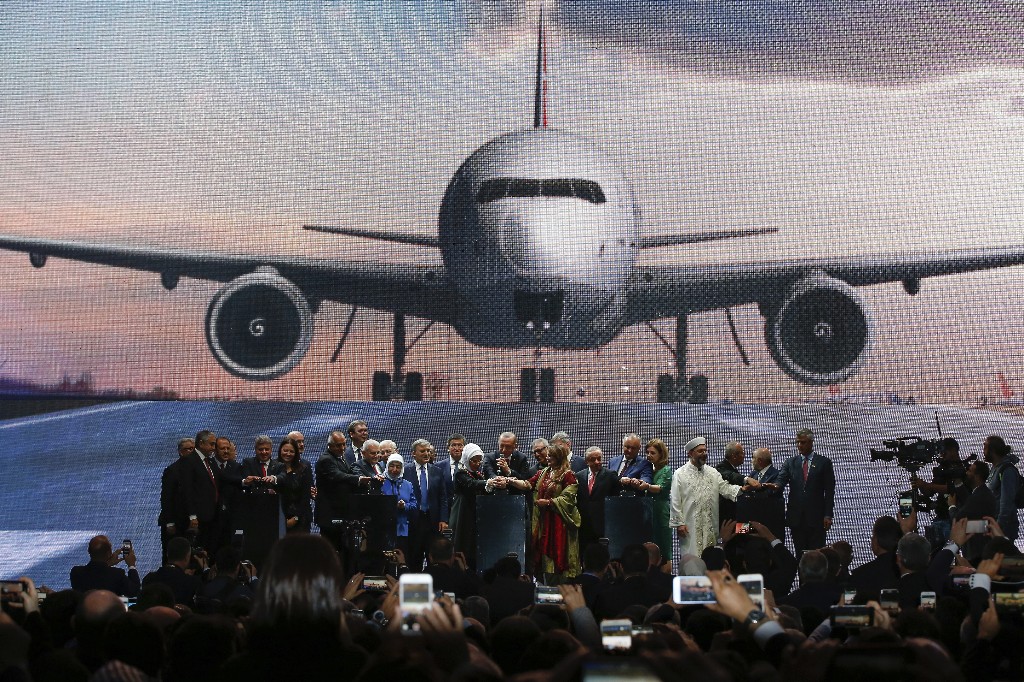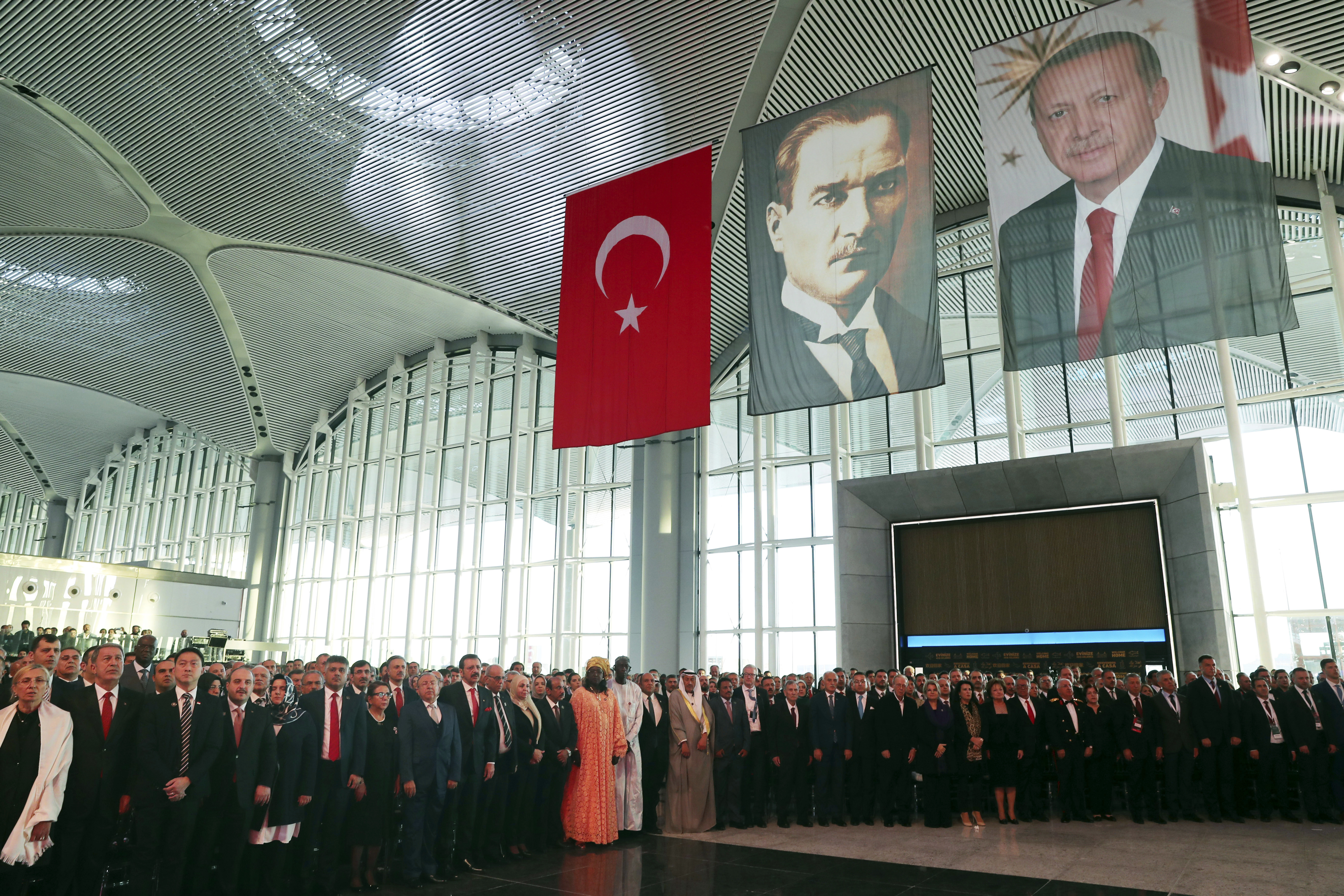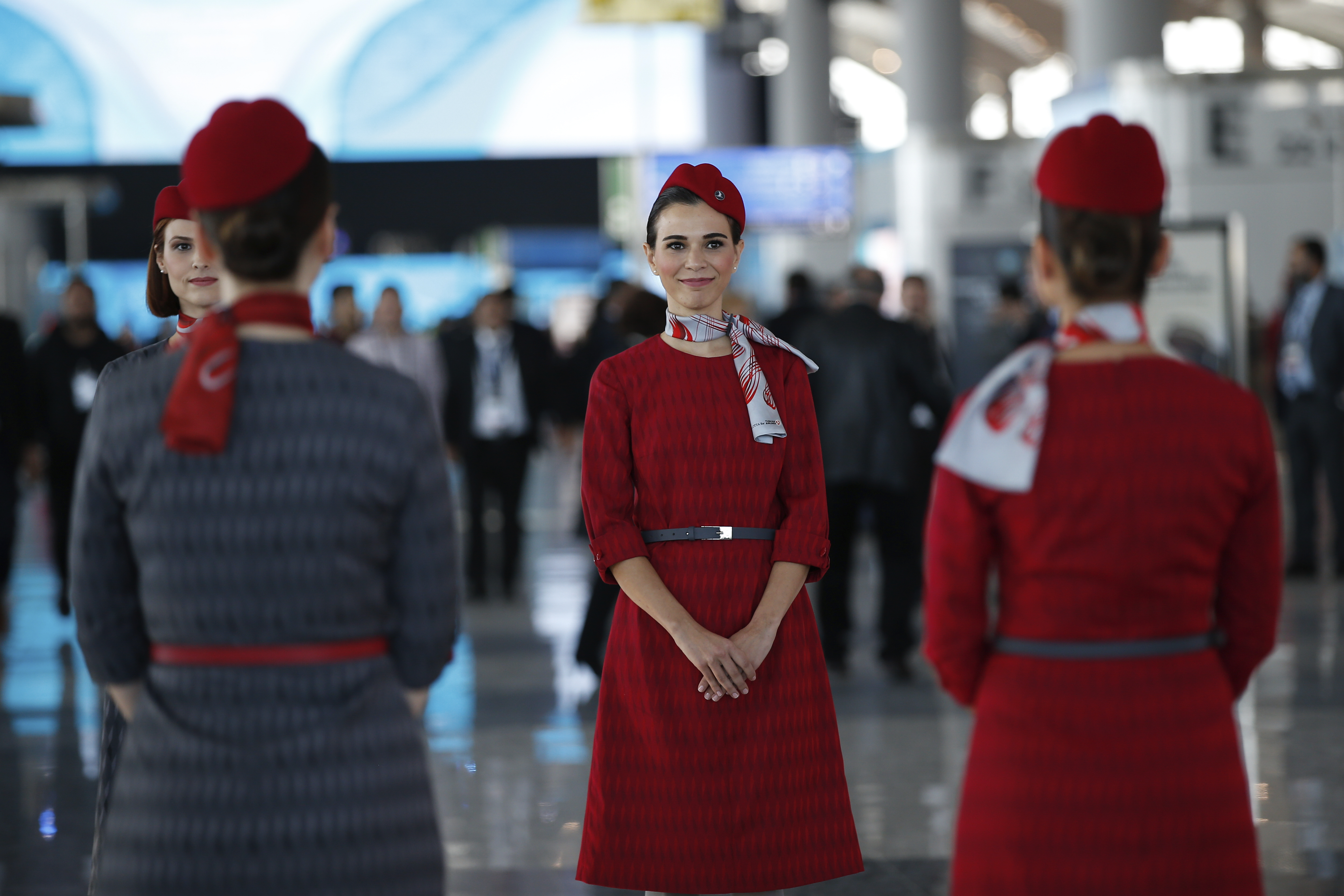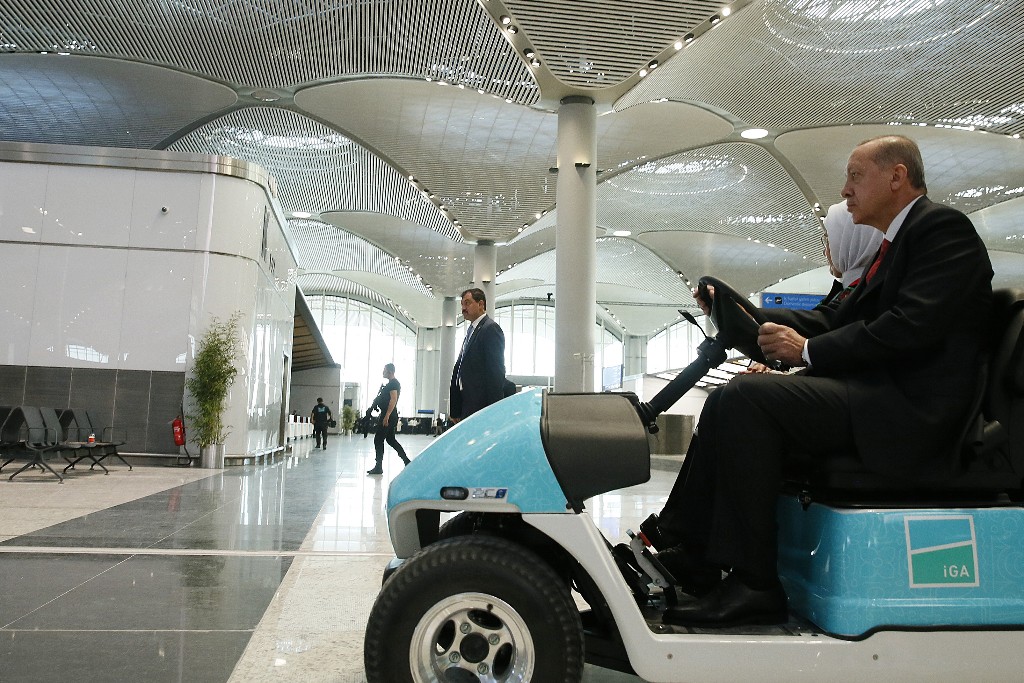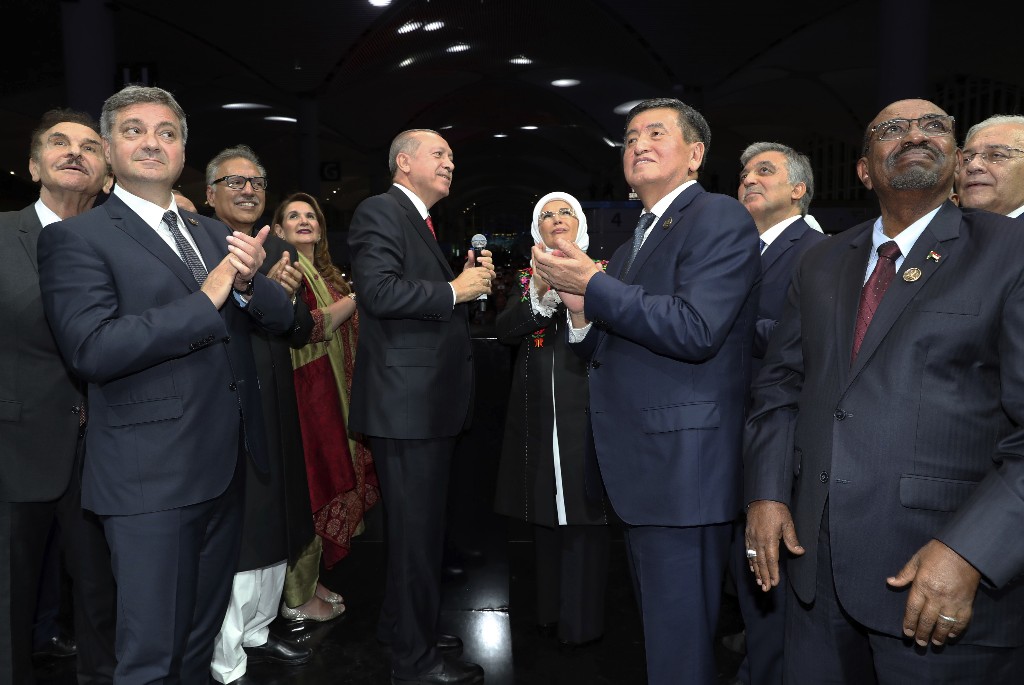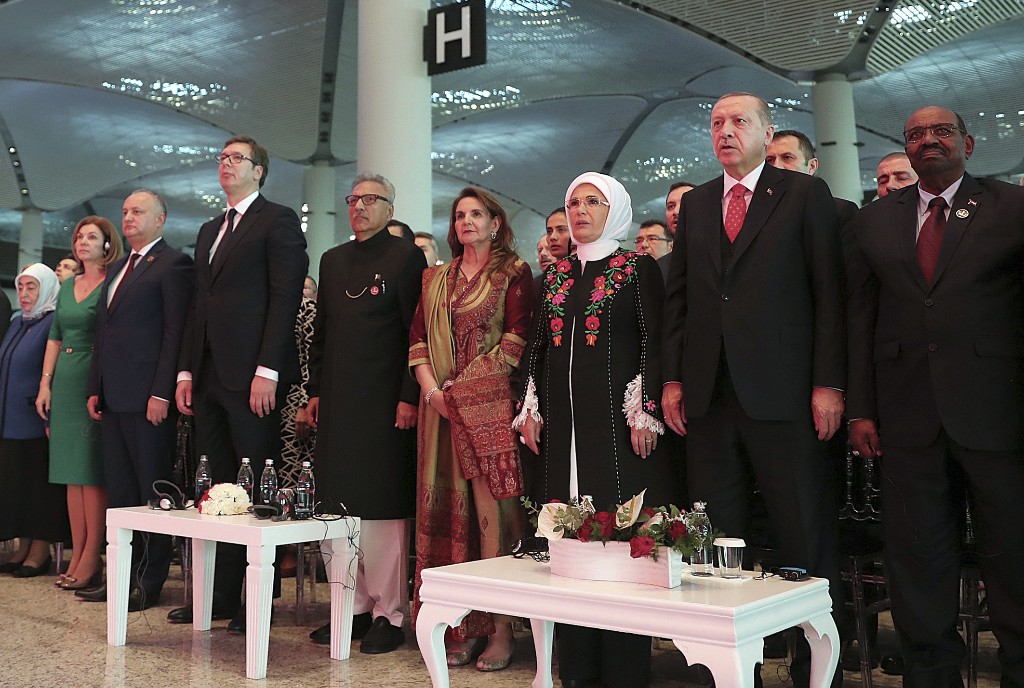 Turkey's president inaugurated a gleaming new aviation hub in Istanbul on Monday, a megaproject that he has pushed to fulfill his dream of making Turkey a global player.
President Recep Tayyip Erdogan announced that Istanbul Airport was open for operations on a special day — the 95th anniversary of Turkey's establishment as a republic following its war of independence.
With the sprawling new airport on shores of the Black Sea, Erdogan declared that Turkey has become the "most important transit location on the north-south, east-west axes, connecting 60 countries and $20 trillion economies."
"With this airport, we are furthering our country's key role in the integration of global economies," he said.
It was a symbolic opening, with only a few flights scheduled this week. But by the end of the year, the massive airport will replace Istanbul's Ataturk International Airport, named after Turkey's founder.
Istanbul Airport is expected to host 90 million passengers per year in its first phase, and in 10 years handle 200 million travelers on six runways. That's almost double the traffic at the world's current busiest airport, Atlanta's Hartsfield-Jackson.
In a reversal, Erdogan said the old airport would remain open for non-commercial flights, aviation fairs and other activities. Some of its grounds will be turned into a park.
Turkish Airlines will launch its first flights out of the new airport to three local destinations: Ankara, Antalya and Izmir. It will also fly to Baku and Ercan in northern Cyprus.
Erdogan slammed critics who doubted that the megaproject could be completed safely on time. The 5-company consortium Istanbul Grand Airport, which built the airport and will run it for 25 years, said 36,000 workers completed the first phase of the project in 42 months.
But labor issues have also tarnished the airport's image.
"The prestige project has been marred by reports of accidents and arrests of protesting workers," said Emma Sinclair-Webb of Human Rights Watch, which cited at least 38 workplace deaths over the past three years.
Hundreds of workers were detained in September after a strike against poor working conditions, including unpaid salaries, bedbugs, unsafe food and inadequate transport to the site. Human Rights Watch said some protesters were fired and at least 31 people, including a union leader, were arrested.
Posters of Erdogan in the shiny terminal read "This is not just an airport. This is a monument to victory."