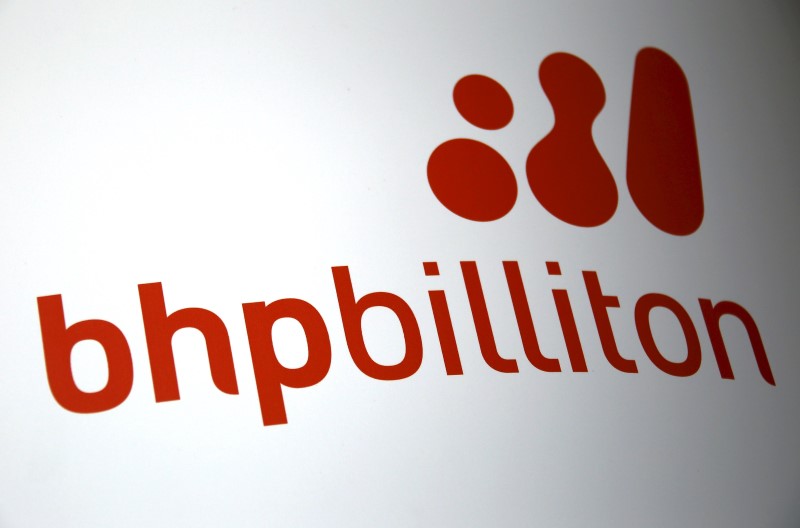 Top global miner BHP (BHP.AX)(BLT.L) on Thursday said it would buy back shares and pay a special dividend to return $10.4 billion (£8.1 billion) to shareholders, sticking to a promise to hand back all of the proceeds from the sale of its U.S. shale business.
Investors cheered the massive return and the split between a $5.2 billion off-market buyback and a $5.2 billion special dividend, sending BHP's Australian shares up as much as 6.2 percent.
BHP had promised to return all of the net proceeds from the $10.8 billion sale of its U.S. shale business to shareholders when the deal was announced in July. British oil major BP Plc (BP.L) bought most of the U.S. business in a deal completed this week.
"It's good that 100 percent is going back to shareholders," said Stephen Butel, an analyst with Platypus Asset Management, which owns shares in BHP.
Miners have been handing money back to shareholders following a recovery from the commodity bust of 2015-16, under pressure from investors not to waste growing piles of cash on buying up assets that may never deliver returns.
"Giving $10 billion back shows you they probably don't see opportunities to deploy a huge amount of capital internally at the moment," Butel said.
"The whole industry's probably learned from the previous boom and would be quite hesitant to go out and do a large acquisition."
Bidding into the off-market buyback will open on Nov. 19 and close on Dec 14. Investors are allowed to tender in shares at up to a 14 percent discount to the market price.
Once the off-market buyback is completed, BHP will decide the per share amount for its special dividend.
"Returning this $10.4 billion will bring the total cash returned to shareholders to $21 billion over the last two years," BHP Chief Executive Officer Andrew Mackenzie said.
Australian institutional investors were pleasantly surprised the buyback was for BHP's Australia-listed shares rather than its UK-listed shares, said Paul Xiradis, Chief Executive of Ausbil Dexia, which owns BHP stock.
The investors had thought the buyback would apply to the UK-listed shares, Xiradis said, as they typically trade at a discount because the UK shares do not have access to Australian dividend tax credits.
As a result, investors piled into BHP's Australian shares on Thursday to get access to the dividend tax credits that come with an off-market buyback, driving trade in the stock to its biggest volume in 2-1/2 years.
"The after-tax return can actually be quite substantive," Xiradis said.
BHP's big return to investors comes as world No.2 miner Rio Tinto (RIO.AX) (RIO.L) is returning to shareholders $3.2 billion reaped from the sale of its Australian coal assets on top of a $4 billion share buyback.
"We like both (BHP and Rio). We do have both and part of the reason is that they are generating a lot of cash," Xiradis said, adding that the companies were continuing to invest in replenishing reserves of their key products.
"So they're managing their business quite effectively for value rather than for volume."