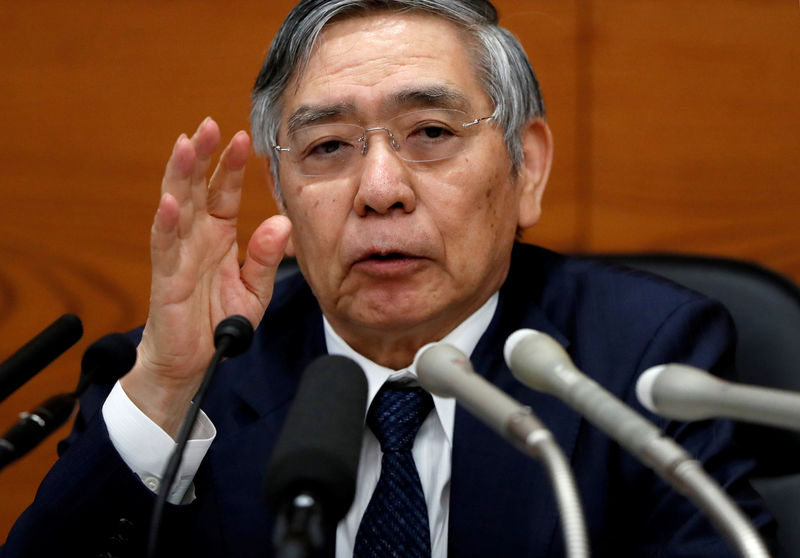 Bank of Japan Governor Haruhiko Kuroda on Monday warned that declining profits at regional banks could hurt the economy by potentially destabilizing the financial system.
Regional banks' core profitability has continued to fall due to prolonged low interest rates, a shrinking population and falling number of firms operating in regional areas of Japan, Kuroda said in a speech at a seminar.
"We should be mindful of the possible consequences, including any downward pressure on the real economy from the financial system," he said.
Subdued price growth has forced the BOJ to maintain its massive stimulus program despite the rising costs, such as the hit to bank profits from years of near-zero interest rates.
Kuroda said the central bank was mindful of the danger that prolonged low rates could squeeze bank profits and prompt some of them to take excessive risk.
"If appropriate risk management measures are not taken … credit costs could rise sharply and the stability of the financial system could be threatened" in the event of a severe economic shock, he said.
On Japan's economy, Kuroda said it was "doing quite well," with the job market near full employment and companies enjoying historically high profits.
But he repeated that the BOJ will maintain its ultra-loose monetary policy as inflation remained distant from its 2 percent target.
"Price development is going to be affected by many factors, not just by monetary policy" but by various supply and demand shocks, Kuroda said.
"But the BOJ, or any central bank, is responsible for achieving price stability in the medium- to long-term."