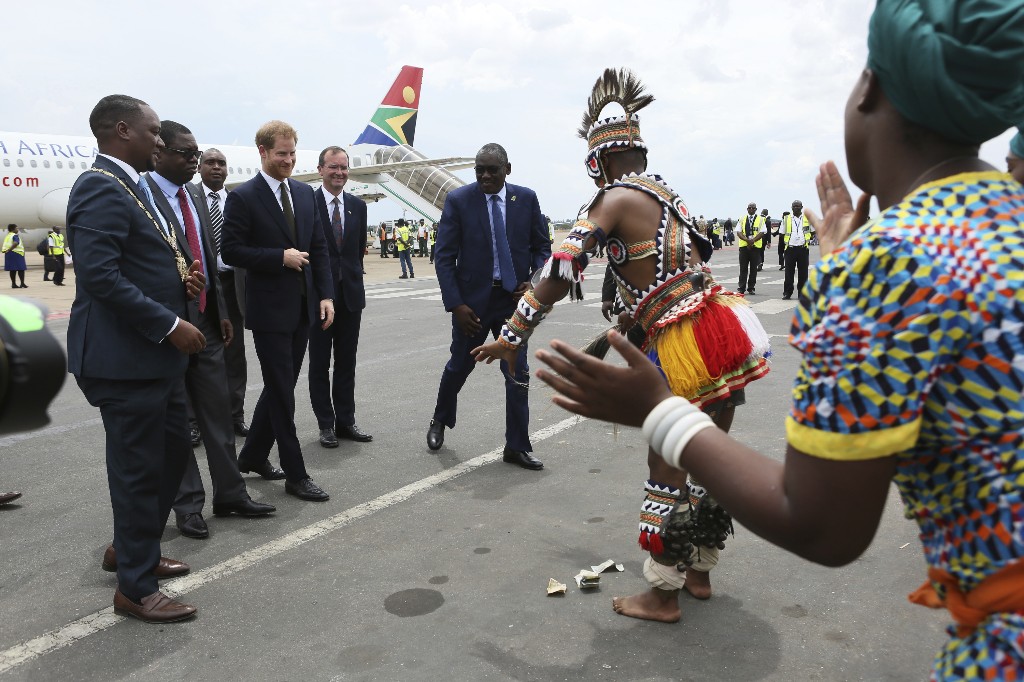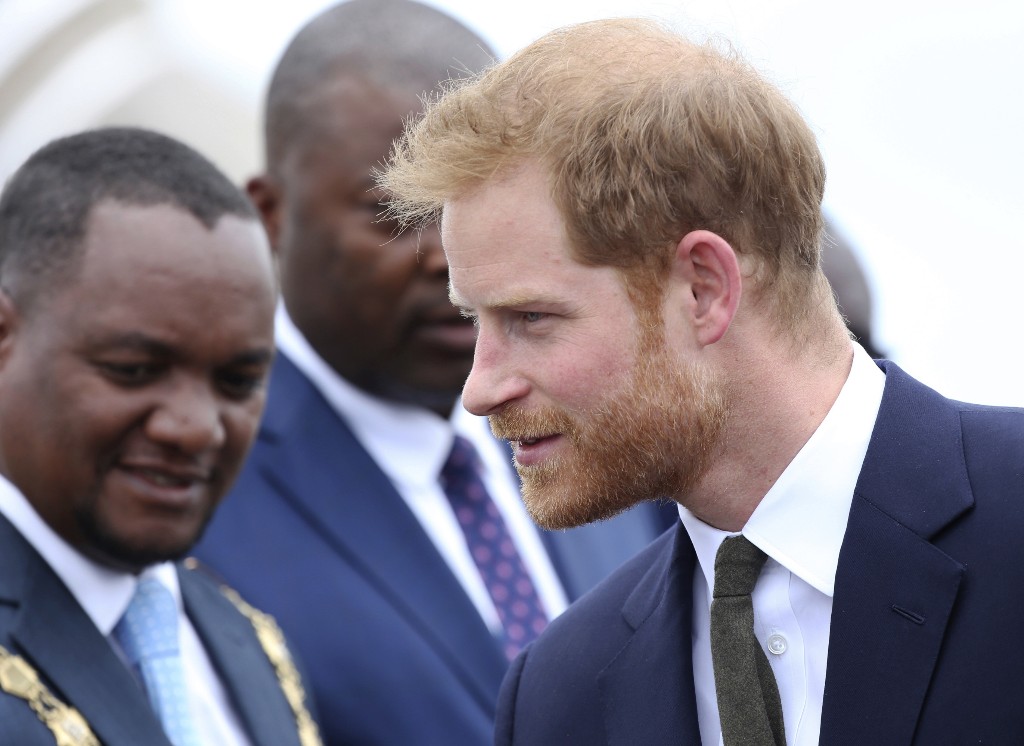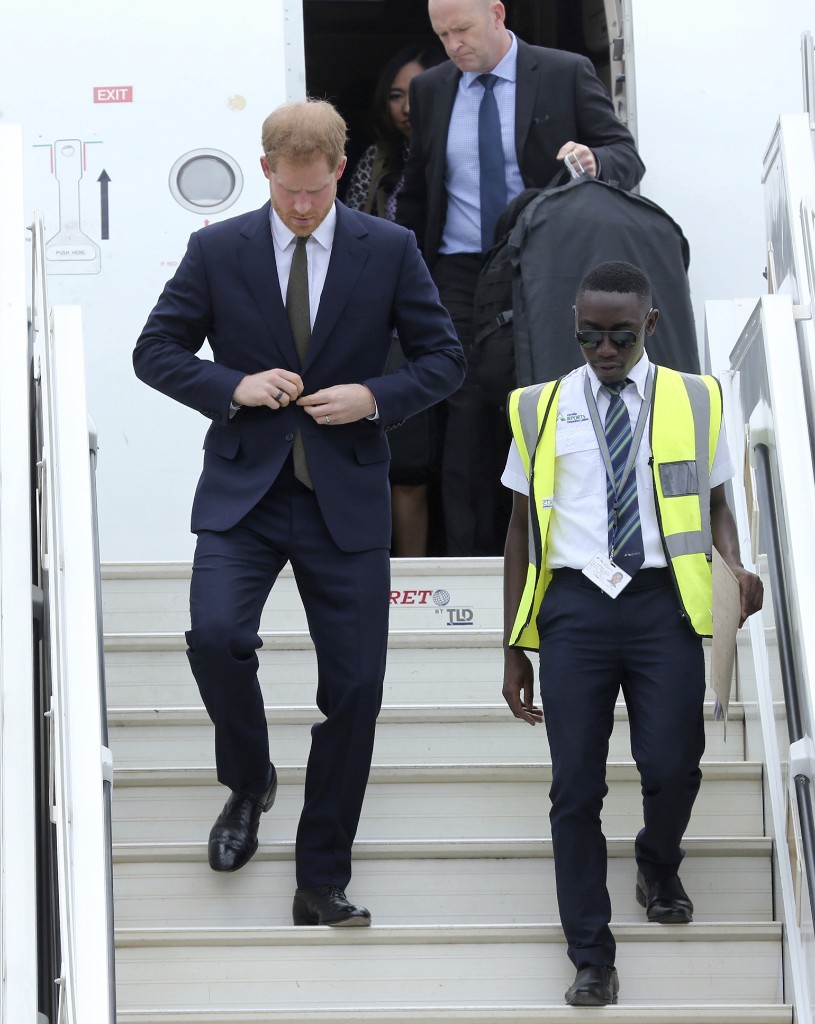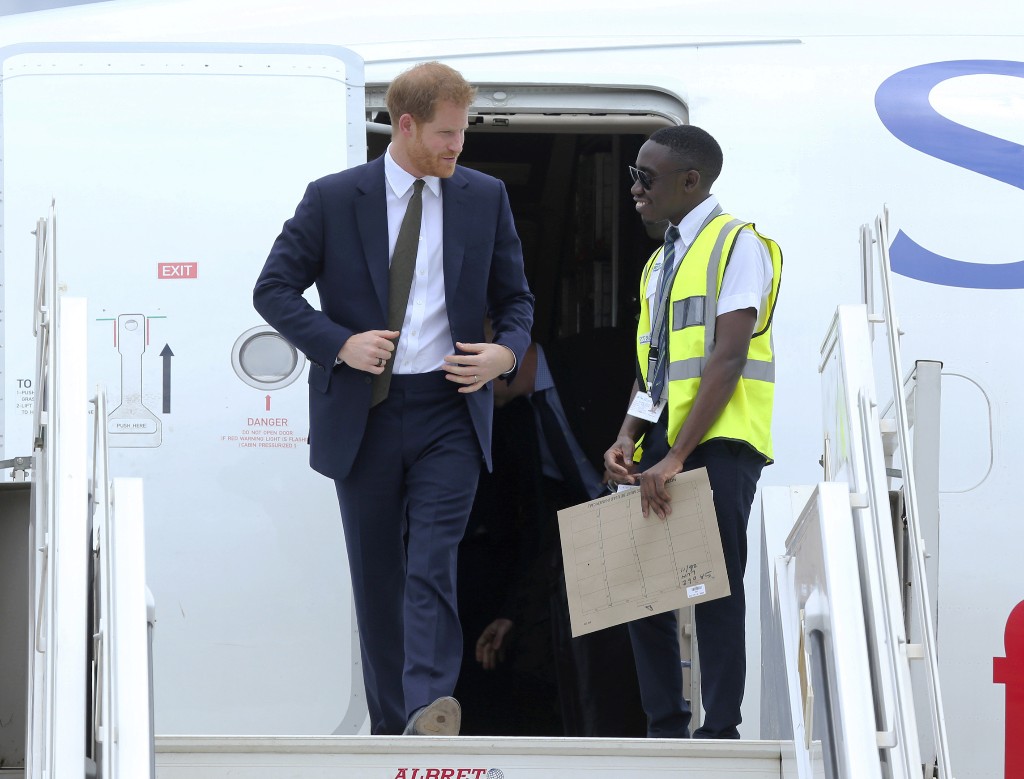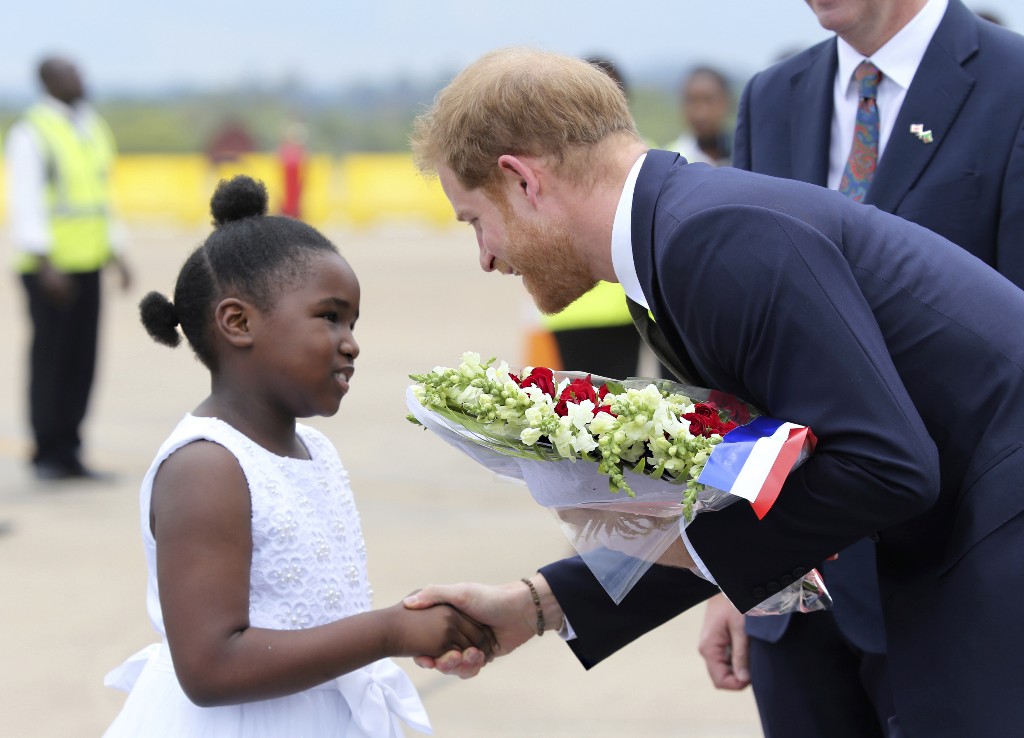 Britain's Prince Harry is in Zambia for a two-day visit during which he will attend a commemoration of Zambian military veterans and meet Zambian officials, social workers and young entrepreneurs.
A girl with flowers and traditional dancers welcomed Harry after he stepped off a plane in the Zambian capital of Lusaka on Monday. The Duke of Sussex later planned to attend a reception celebrating ties between Britain and Zambia.
His schedule on Tuesday includes a visit to a military barracks and an event of The Queen's Commonwealth Trust, which supports the social work of young people worldwide. Harry is president of the trust.
The prince will also visit Circus Zambia, which provides educational and job opportunities to young people, and BongoHive, a Zambian technology and innovation center that helps entrepreneurs.