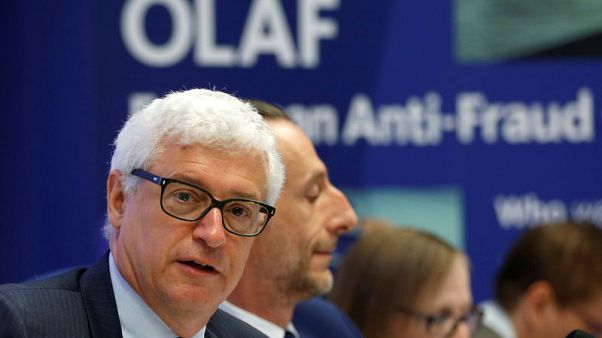 Hungarian police have closed an inquiry into EU-funded projects run by a company once co-owned by Prime Minister Viktor Orban's son-in-law, saying they had uncovered no crime.
Hungarian authorities launched the investigation after the European Anti-Fraud Office (OLAF) said it had revealed serious irregularities and a conflict of interest in several projects to modernise street lamps in Hungarian towns.
The projects, which the European Union co-funded along with Hungary, were run from 2011 to 2015 by Elios Innovativ Zrt. Istvan Tiborcz, who married Orban's daughter Rahel in 2013, was a member of the Elios board from 2009 to 2014 and he sold his stake in the firm in 2015, company records showed.
Hungary receives billions of euros' worth of EU development funds each year and they are an important driver of economic growth.
OLAF had sent a report containing financial recommendations to the European Commission, the EU's executive arm, and its judicial recommendations to Hungarian prosecutors.
Hungarian police have closed an investigation in the case of Elios Innovativ Zrt "as there was no crime" involved, Kristof Gal, spokesman for the national police told MTI late on Tuesday.
Gal said the investigation had been launched based on OLAF's recommendations.
"The findings of OLAF's report were not underpinned by the in-depth investigation," Gal was cited as saying.
The EU agency expressed its concerns in January. "OLAF's investigation revealed not only serious irregularities in most of the projects, but also a conflict of interest," its press office said at the time.