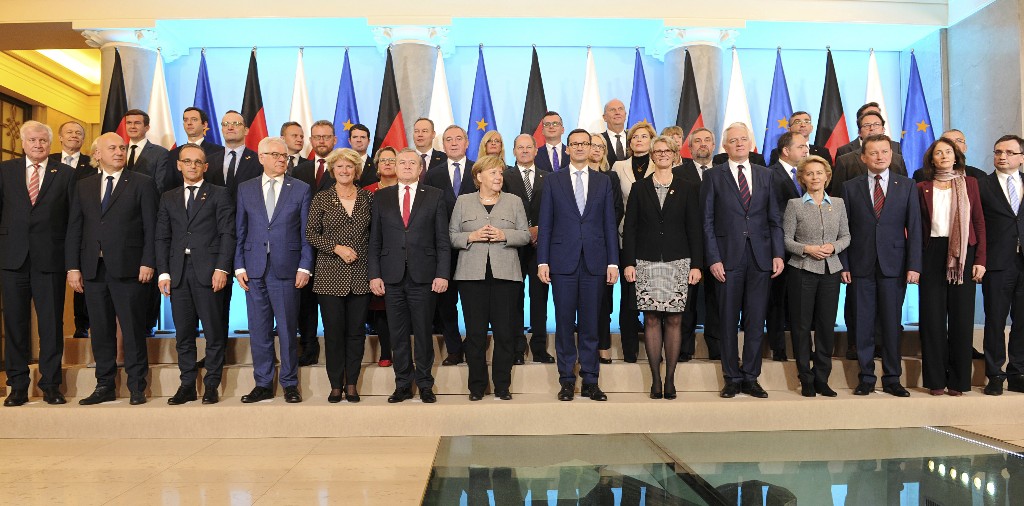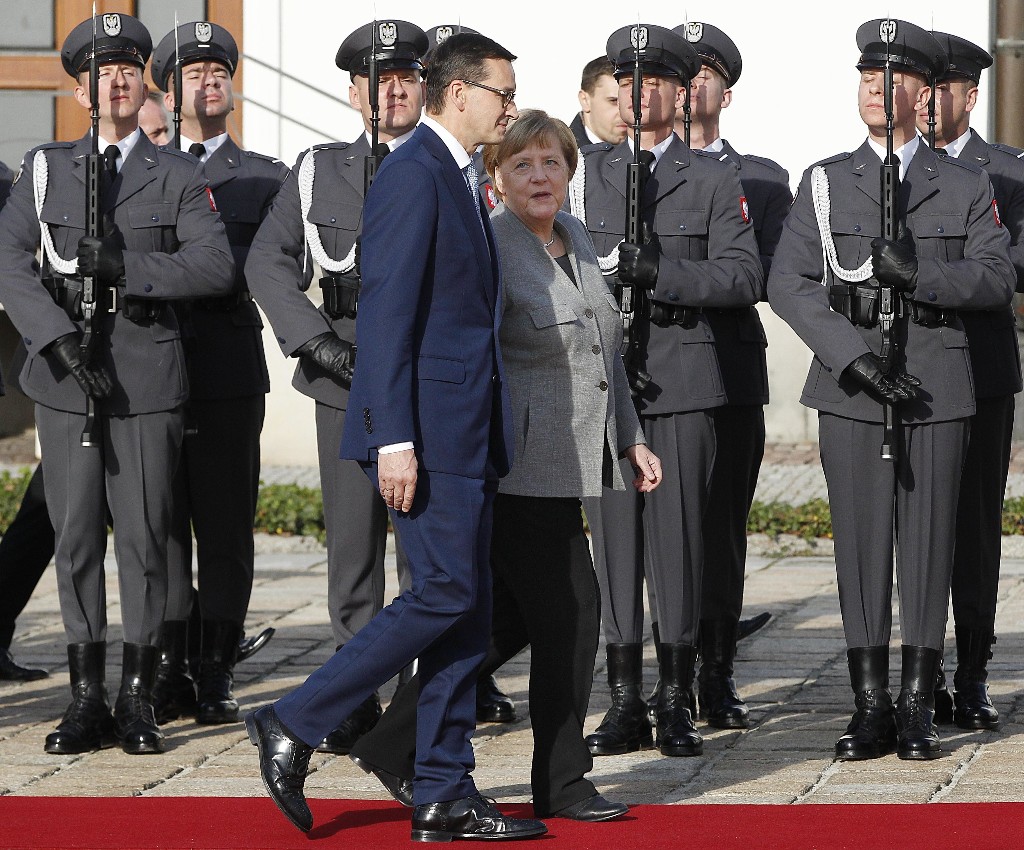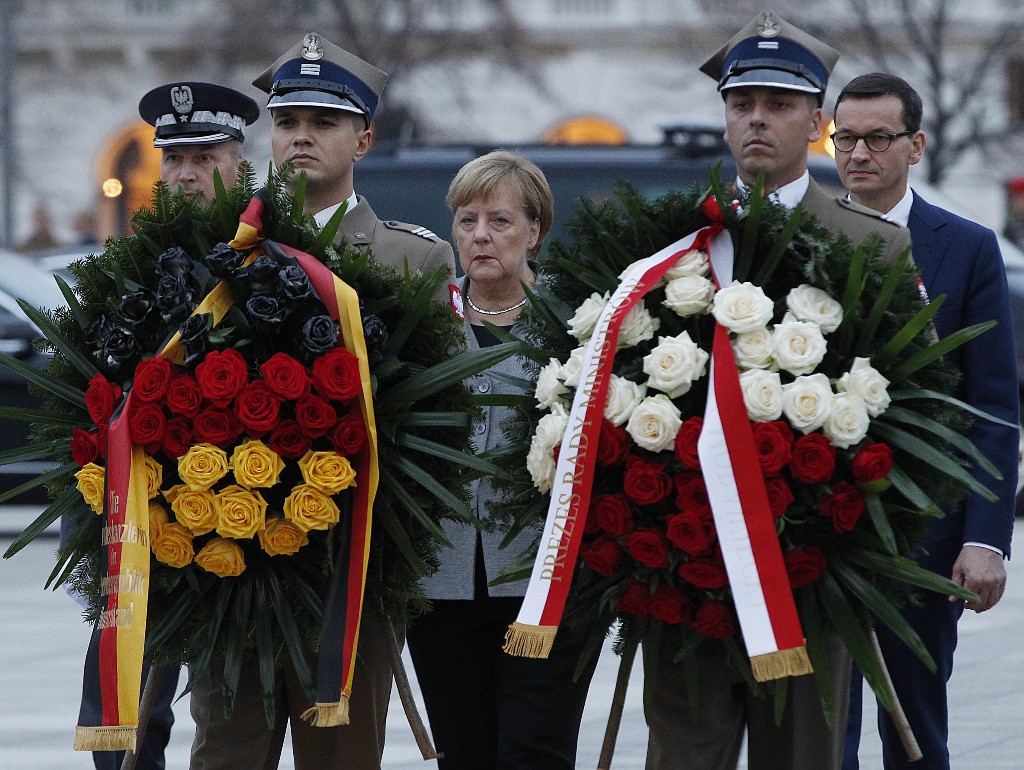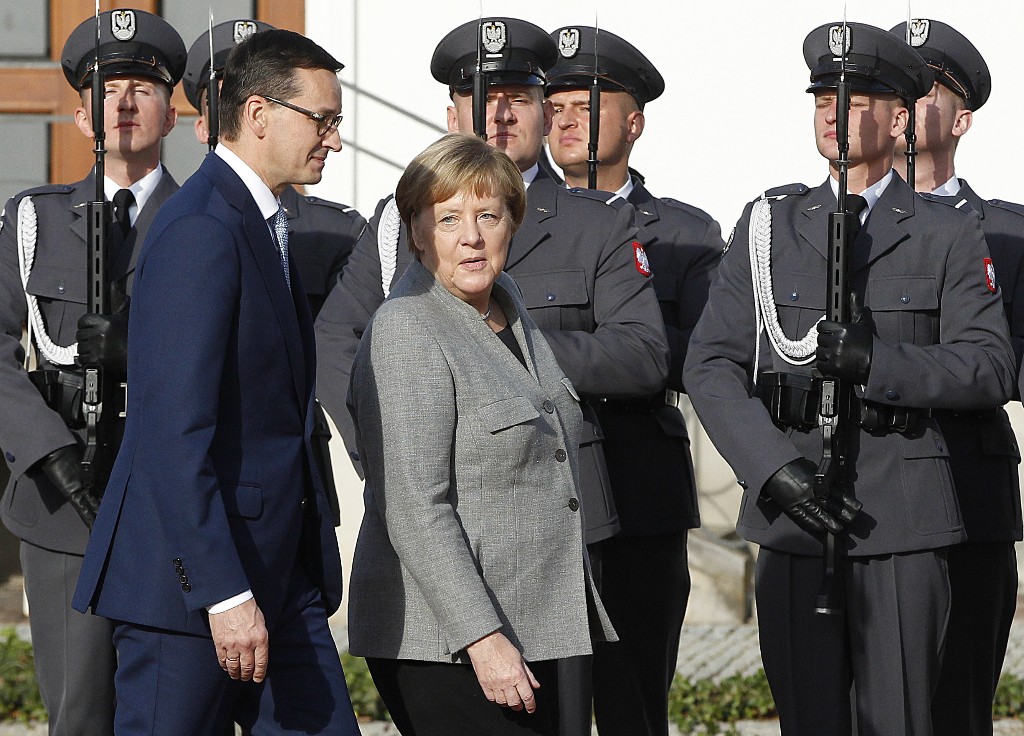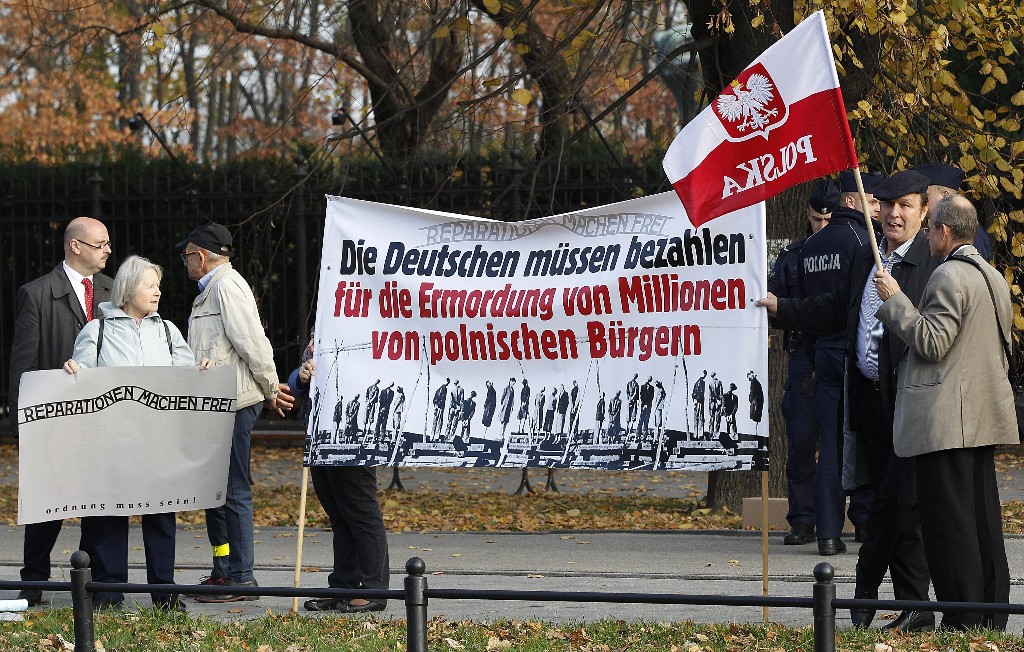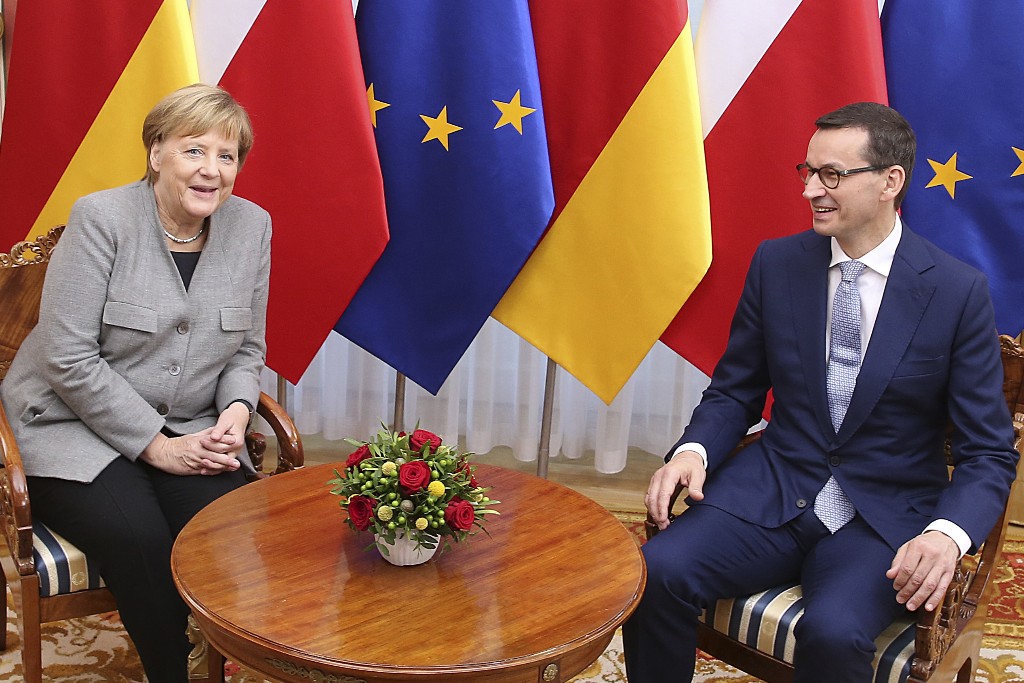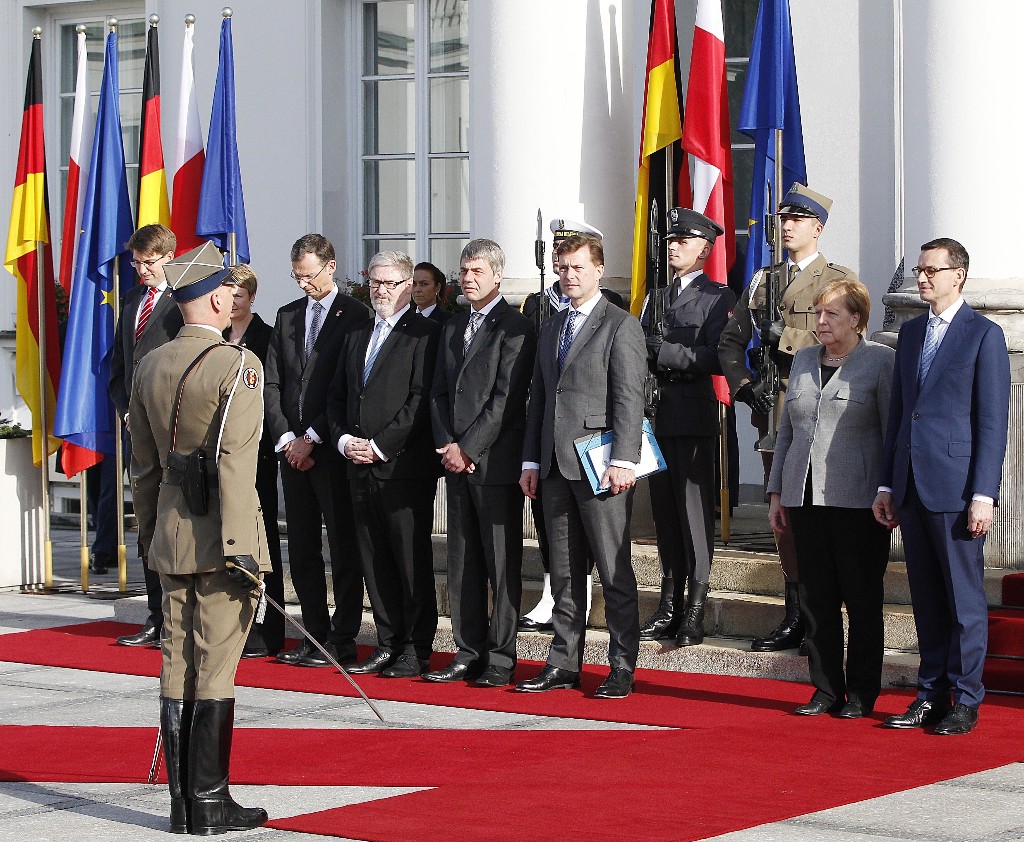 Poland is very likely to stay out of a United Nations pact promoting an international approach to safe and orderly migration, the country's prime minister said Friday.
Mateusz Morawiecki said during a meeting with German Chancellor Angela Merkel in Warsaw that national sovereignty and border protection were the issues behind Poland's opposition to the migration compact.
Merkel expressed her support for the U.N. pact, which is the subject of an adoption meeting set for Dec. 11-12 in Marrakech, Morocco. Germany worked intensively on the text and it ensures the sovereignty of individual nations, she said.
Immigration was only one issue that separated the two leaders as their governments met in Poland's capital, although the tone was friendly. Merkel thanked Morawiecki for a warm reception, calling him "dear Mateusz."
A topic the two did not address during a joint news conference was World War II reparations. Polish officials in past months have said Germany owes Poland for invading and occupying the country, leading to the deaths of millions of Polish citizens and massive destruction.
Polish officials have put the bill at $850 billion (743 billion euros) in damages. Germany insists Poland has no legal basis for the claim.
A small group picketed outside government offices Friday with Polish flags and banners demanding reparations.
"The Germans must pay for the murder of millions of Polish citizens," one said.
Earlier in the day, Merkel and Morawiecki took part in a wreath-laying ceremony at the Tomb of the Unknown Soldier.
Another key issue straining ties is Nord Stream 2, a German-Russian gas pipeline that Warsaw says will give Russia too much control over energy in Europe, hurting Poland and Ukraine in particular.
Merkel addressed the Polish concerns over energy security. She said she explained that "energy diversification is important" for Germany and the country therefore would speed up plans to build a liquefied natural gas (LNG) terminal.
She also said Germany and Poland share the goal of Ukraine continuing as a transit route for Russian gas, a role she said "represents a security component for Ukraine."
Merkel did not publicly raise Berlin's disapproval of changes by the conservative ruling Law and Justice party to Poland's judicial system, which the European Union and others say is eroding judicial independence in Poland. The Polish government says it's reforming a corrupt and inefficient system.
Merkel announced Monday that she plans to step down in December as leader of her party, the Christian Democratic Union, but remain German chancellor until the next election, launching a transition that could last three years.
She also was to meet with the leaders of two Polish opposition parties — Civic Platform and the smaller Polish People's Party — which together with her CDU party belong to the European People's Party in the European Parliament.