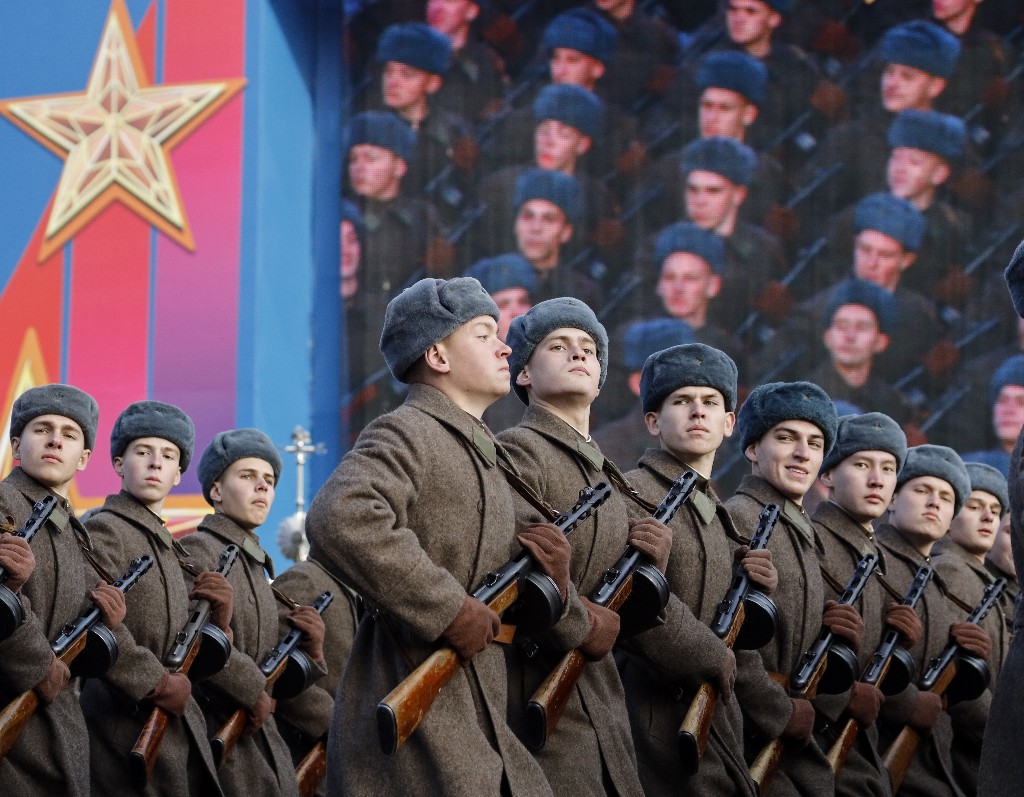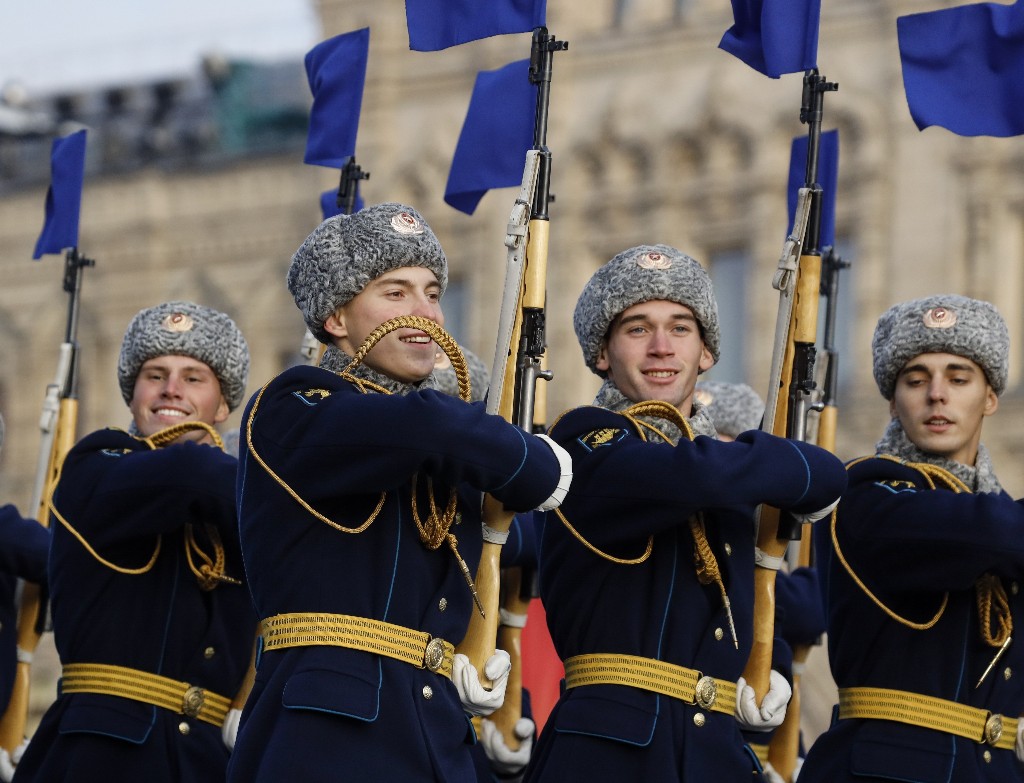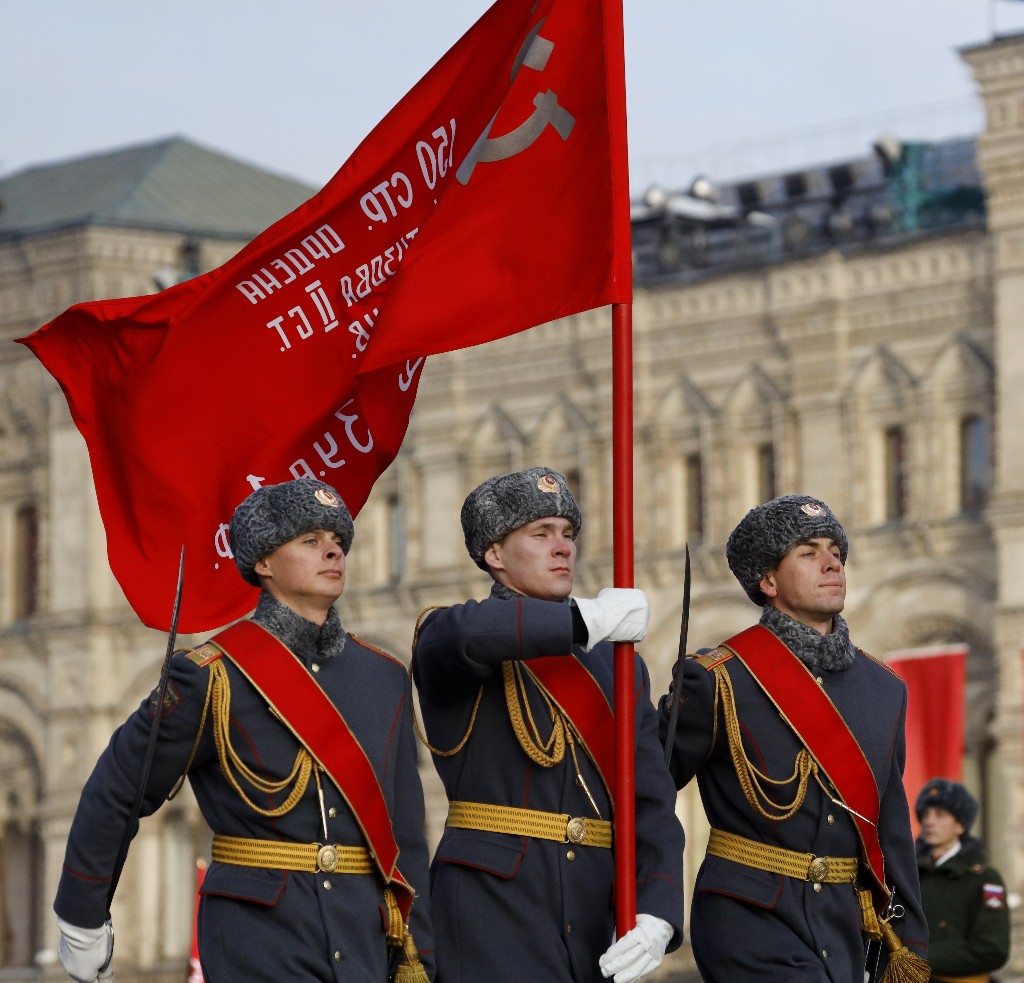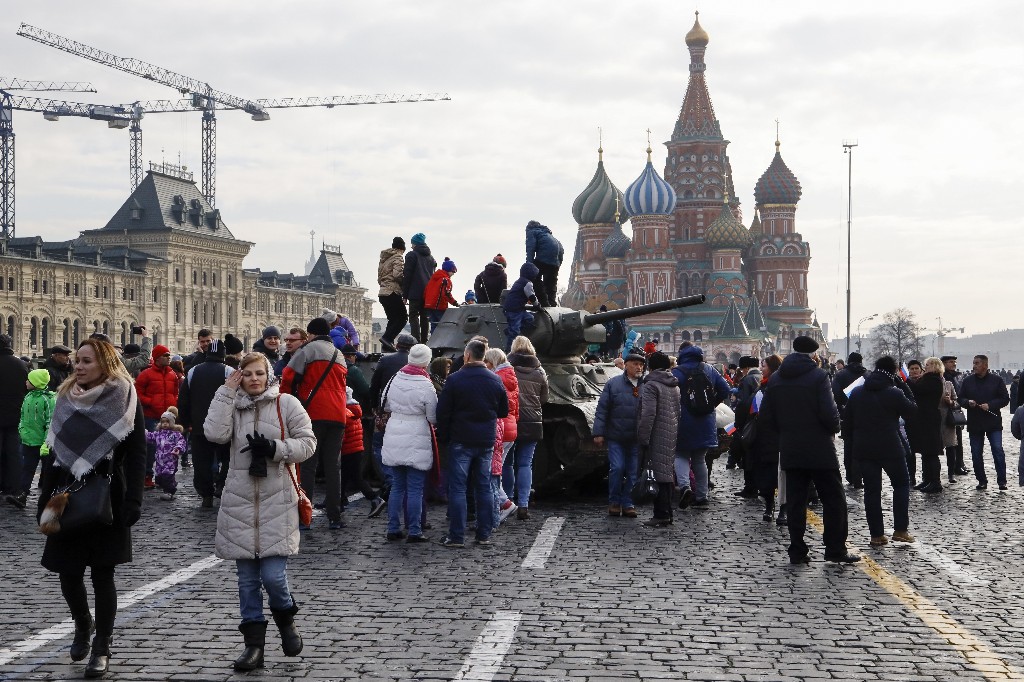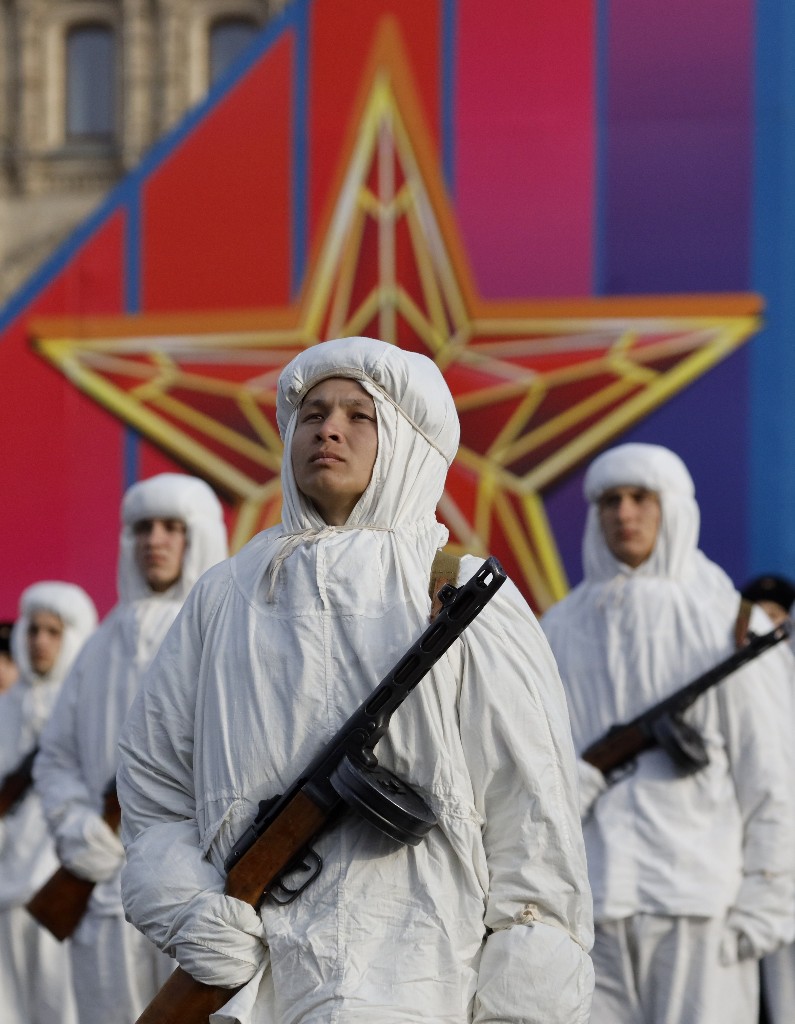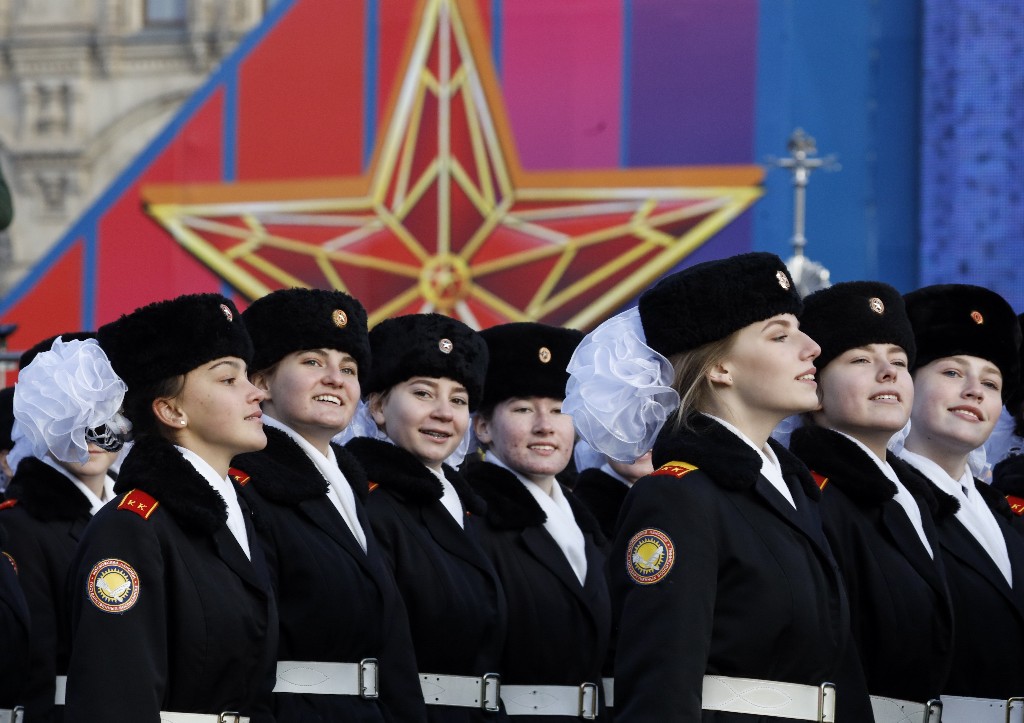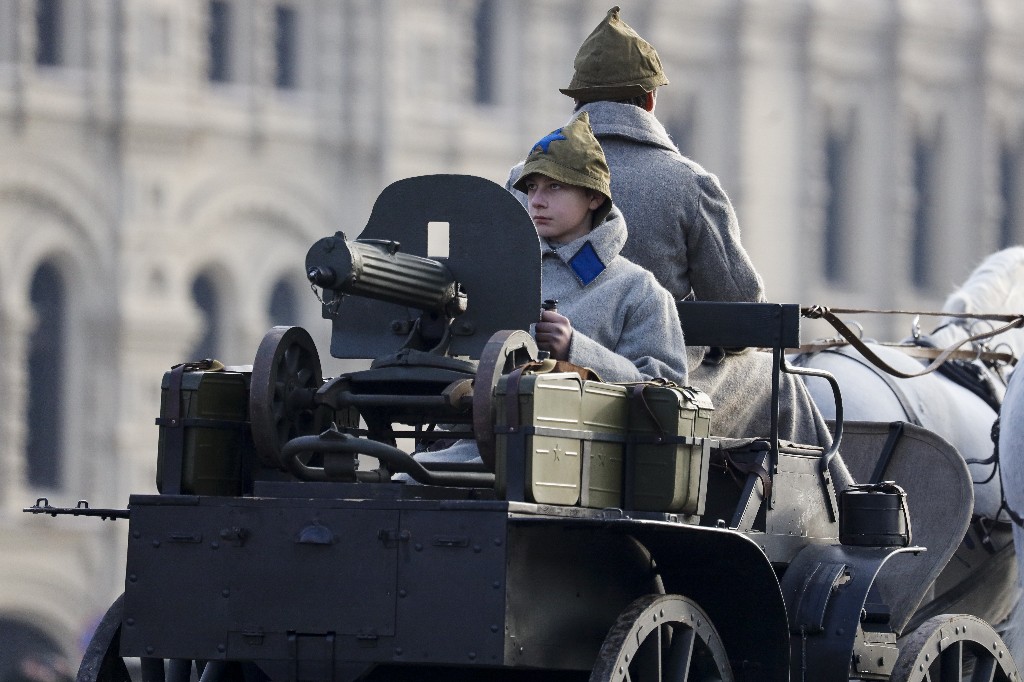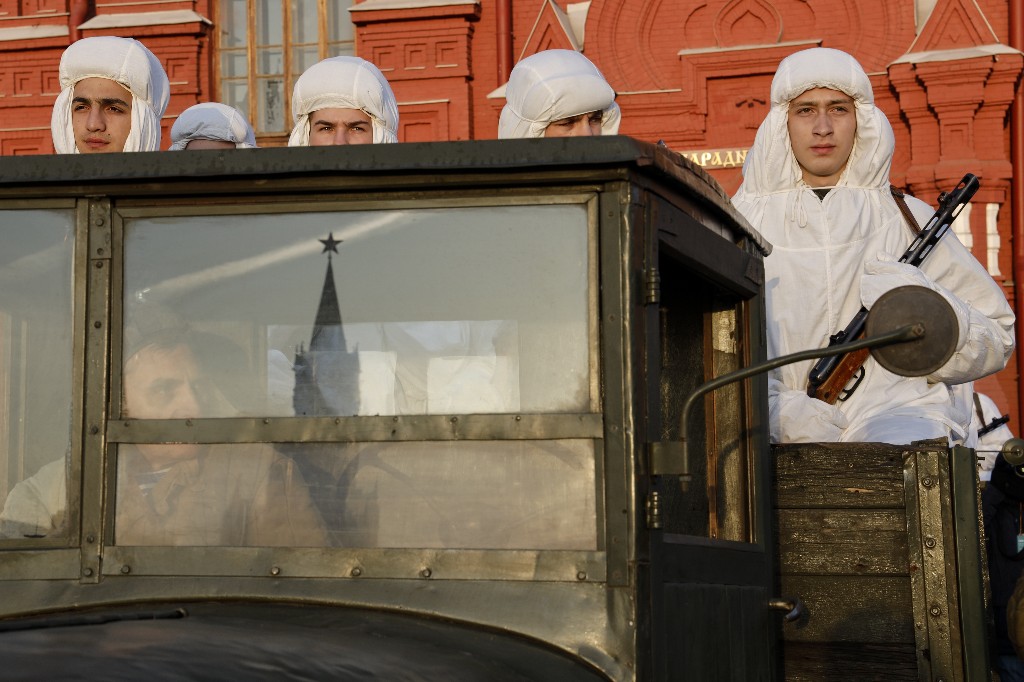 Thousands of troops in World War II uniform have marched across Moscow's Red Square in a re-enactment of a historic wartime parade.
On Nov. 7, 1941, Red Army soldiers marched directly to the front line during the Battle of Moscow to repel the invading Nazi forces closing in on the Soviet capital.
Moscow Mayor Sergei Sobyanin said Wednesday the 1941 parade was "a symbol of courage and faith," paving way for "the first difficult step toward victory over the Nazis."
The re-enactment featured about 5,000 troops in period uniforms, vintage T-34 tanks and other WW II weapons.
During Soviet times, annual military parades were held on Nov. 7 to commemorate the 1917 Bolshevik Revolution. The holiday was abolished in 2005, but many older Russians still celebrate it.