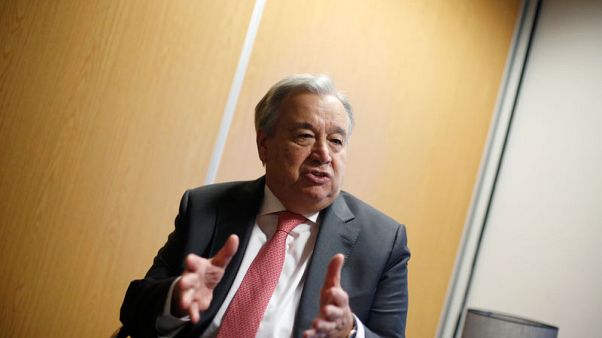 The United Nations is "working hard to ensure the start of meaningful peace talks in Yemen" before the end of the year, U.N. Secretary General Antonio Guterres said on Thursday.
Speaking in Buenos Aires ahead of the start of the Group of 20 summit of industrialized nations, Guterres said he did not want to raise expectations, due to "a number of setbacks that have taken place," but said he was hopeful talks would resume.
"We are working hard to create conditions for those peace talks to start, hopefully this year," Guterres said.
A worsening humanitarian crisis in the nearly 4-year-old conflict in Yemen has prompted Western nations to call for an end to the Saudi-led military campaign there.
The U.N. has sponsored a series of peace talks aimed at ending the conflict, which has killed more than 10,000 people and pushed the impoverished country to the brink of starvation.
The Secretary General also addressed recent Russian aggression in the Ukraine, which prompted U.S. President Donald Trump to cancel a scheduled meeting with Russian President Vladimir Putin.
"It is clear that the integrity of the Ukraine must be respected," Guterres said, adding that he hoped the international community would help to avoid escalating the conflict and pave the way for a lawful and meaningful dialogue between Russia and the Ukraine.