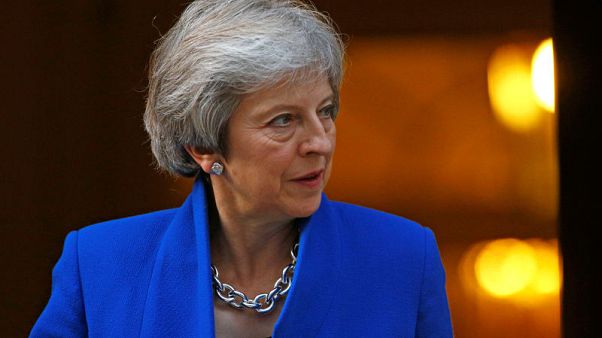 British Prime Minister Theresa May has struck a tentative deal with the EU that would give financial services companies in the United Kingdom continued access to European markets after Brexit, 
British and European negotiators have reached tentative agreement on all aspects of a future partnership on services, as well as the exchange of data.
The deal would give UK companies access to European markets as long as British financial regulation remained broadly aligned with the EU's,
Britain's department for exiting the European Union did not immediately comment on the report.
London, which has been a critical artery for the flow of money around the world for centuries, is the world's largest center of international finance. While New York is by some measures bigger, it is more centered on American markets.
Many bankers and politicians predicted after the June 2016 referendum that leaving the EU would prompt a mass exodus of jobs and business, dealing a crippling blow to London's position in global finance.
Global banks operating in the UK have already moved some staff and reorganized some operations ahead of Britain's departure from the European Union, due on March 29.
EU will accept that the UK has "equivalent" regulations to Brussels, and UK financial services companies will be allowed to operate as they now do in Europe.
EU officials have said that the EU's financial market access system known as "equivalence," under which Brussels grants access to foreign banks and insurers if their home rules converge with the bloc's, is probably Britain's best bet.
"Equivalence" has so far had limited application, because, for one, under existing rules market access can be withdrawn unilaterally with only a month's notice.
Under the new deal, it will be extended and fall under the governance of a wider trade treaty, allowing the EU and the UK to change or set new financial regulations after consulting each other beforehand, May's principal Europe adviser, Oliver Robbins, is continuing the negotiations in Brussels. 
With five months to go before Brexit, business leaders are demanding certainty over the kind of trade terms the divorce will deliver.
The UK's Financial Conduct Authority wants Britain to stay closely aligned with the EU, but without Britain's having to copy all the bloc's rules, the acting director of strategy at the FCA, Richard Monks, has said.
Britain on Wednesday said there was no set date for Brexit talks to finish, backtracking from a letter by Brexit minister Dominic Raab that suggested a deal on the terms of its departure could be finalised by Nov. 21.