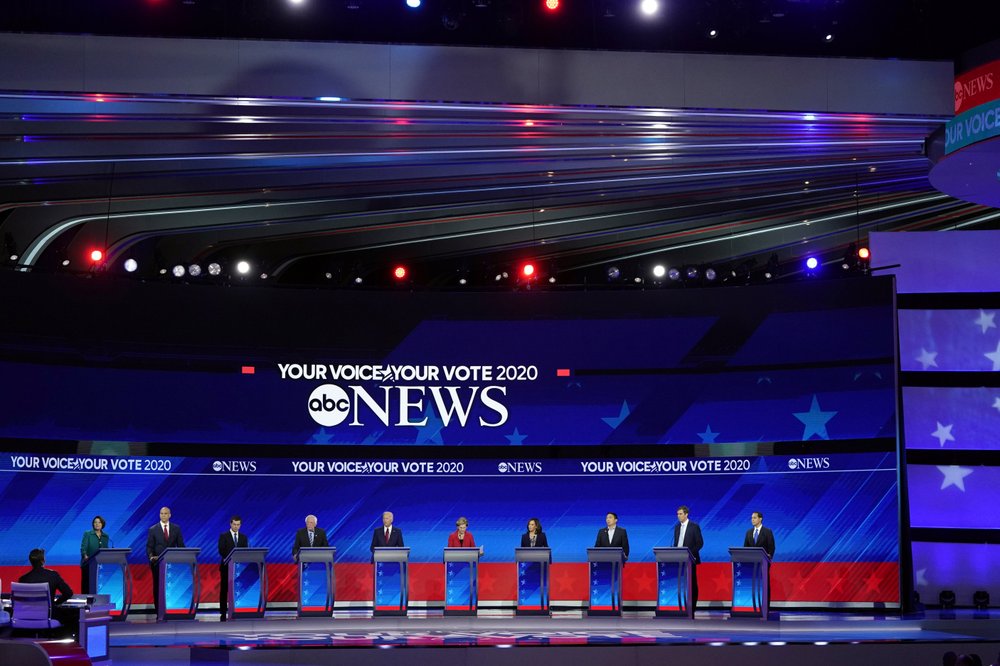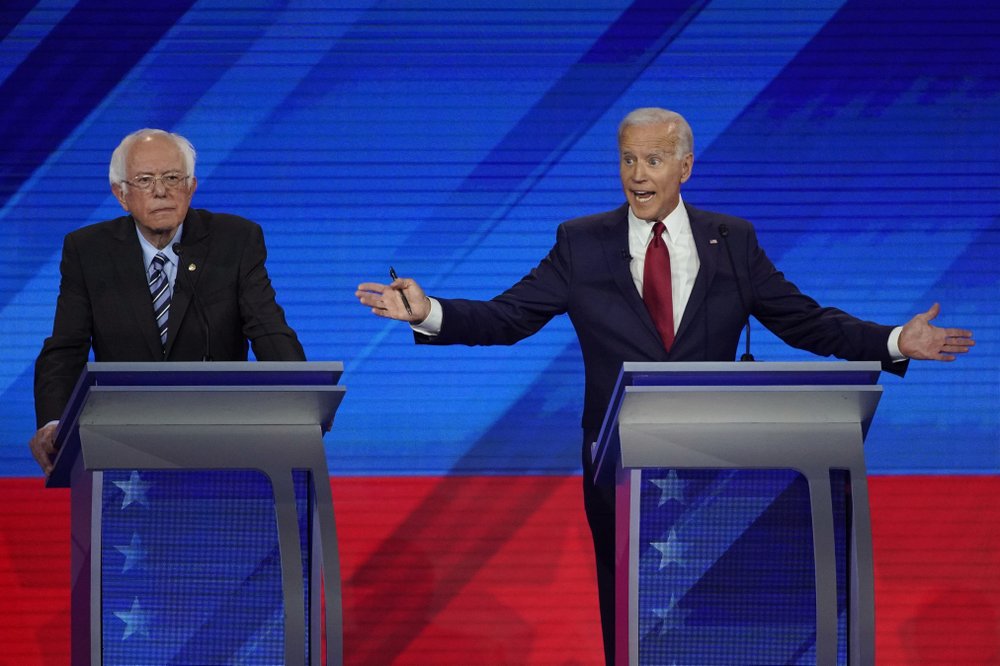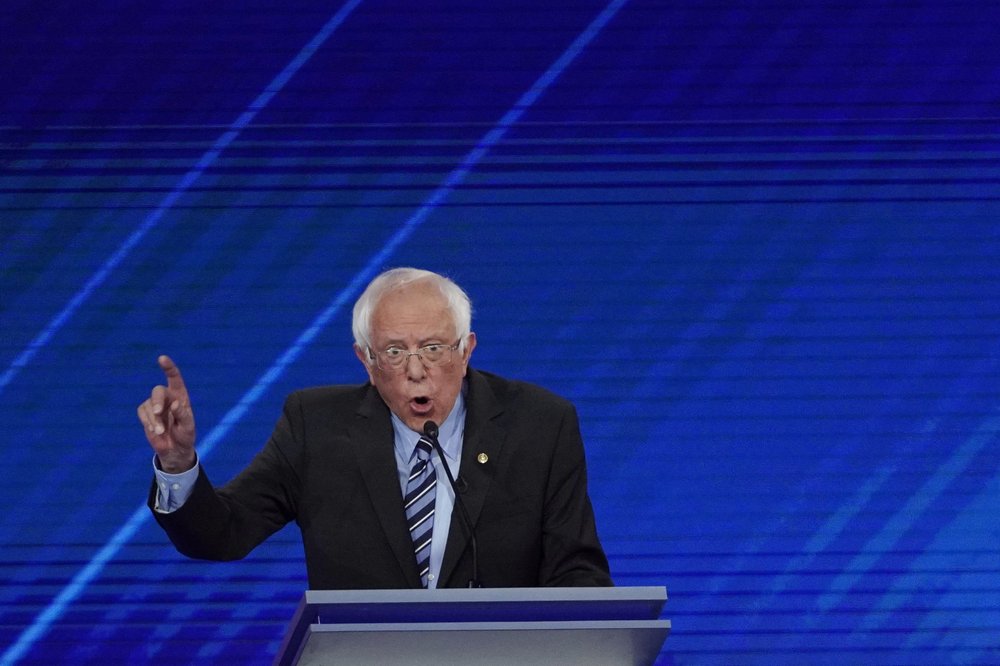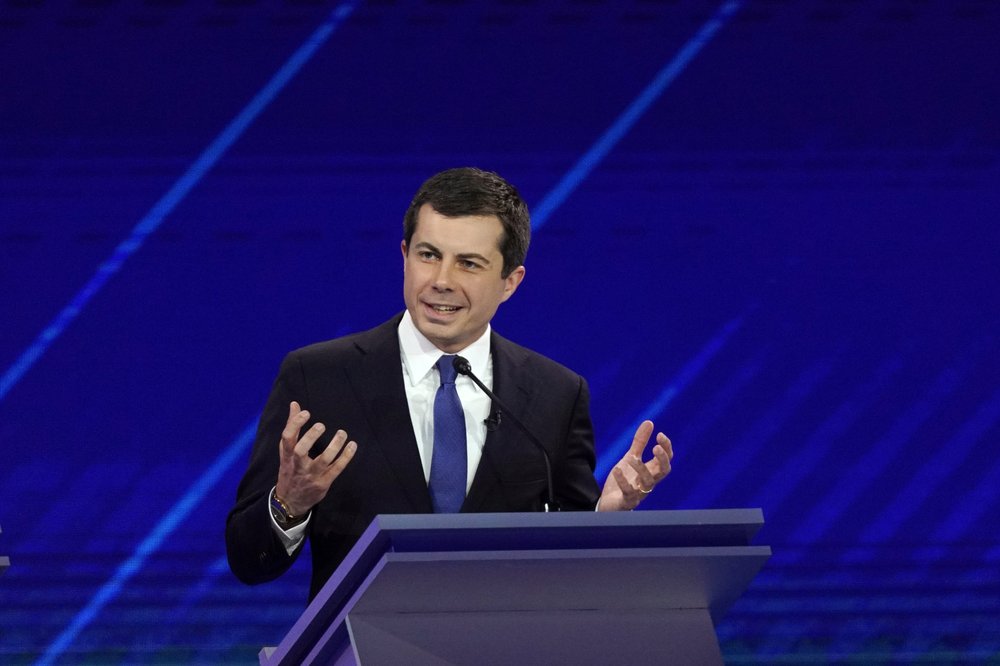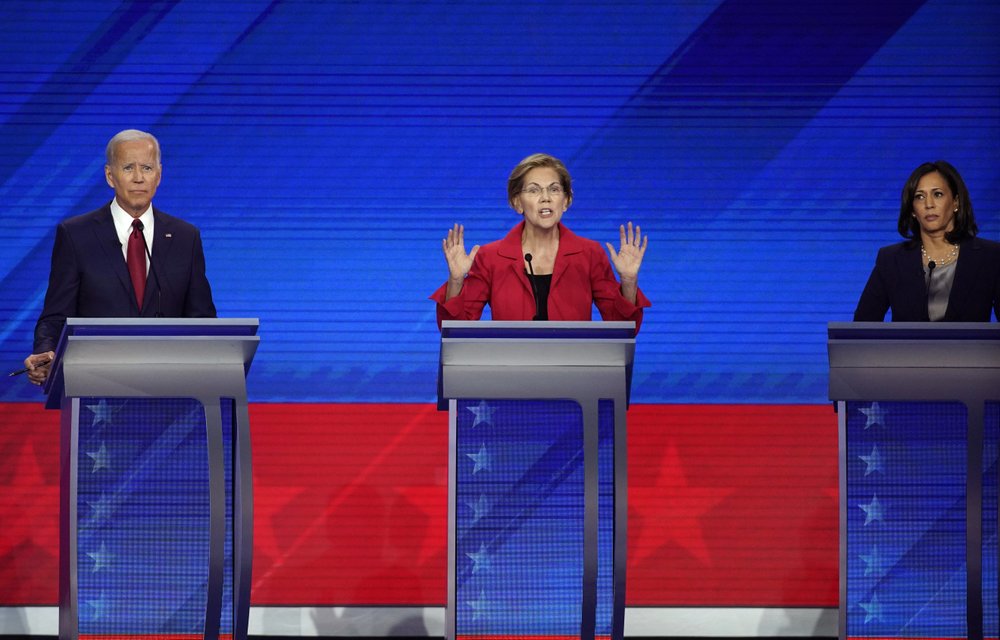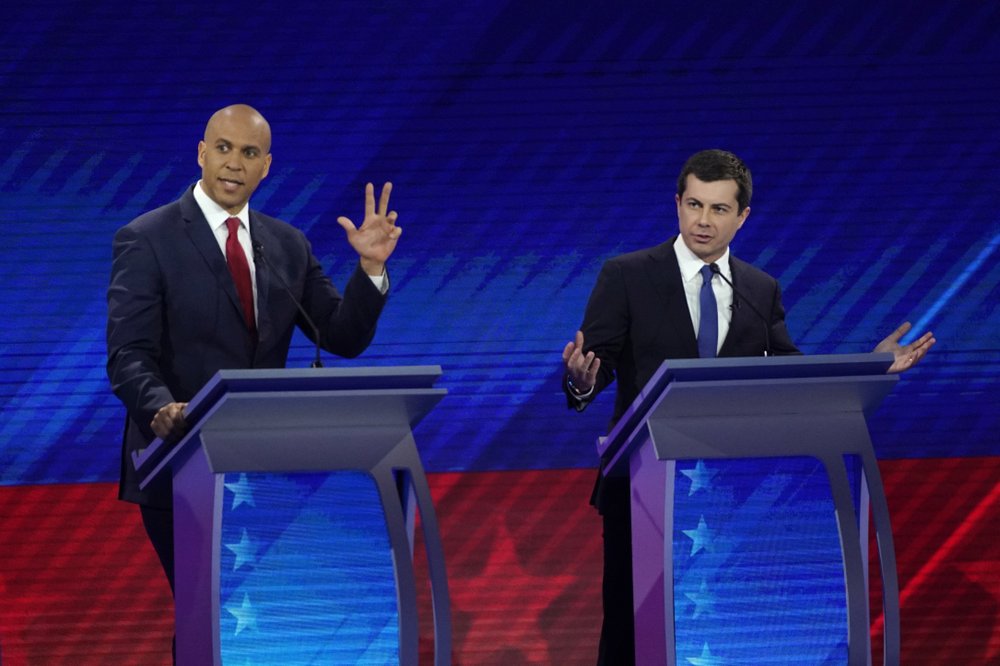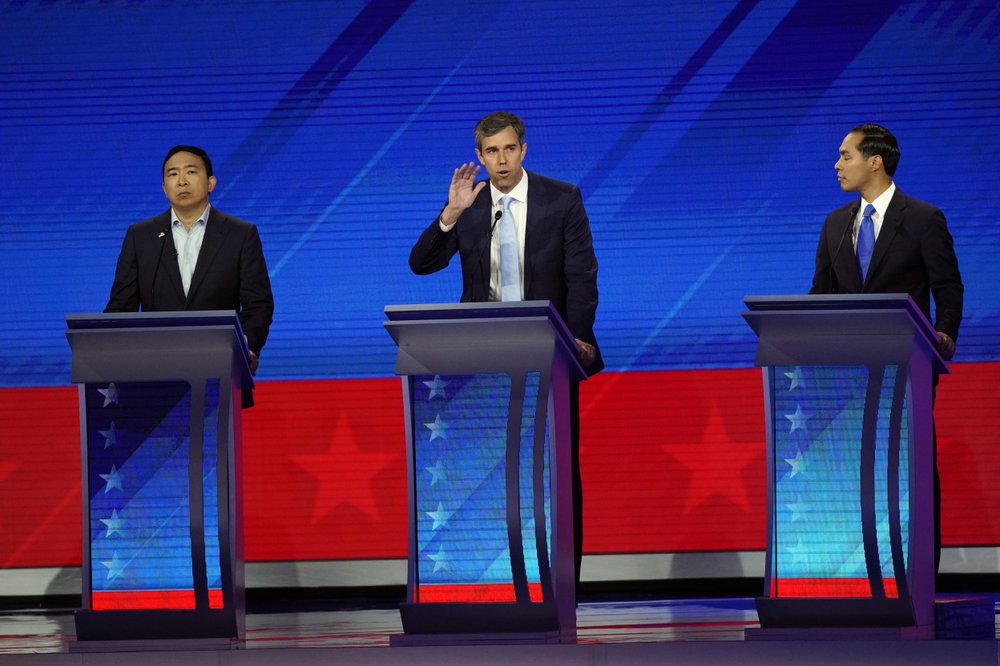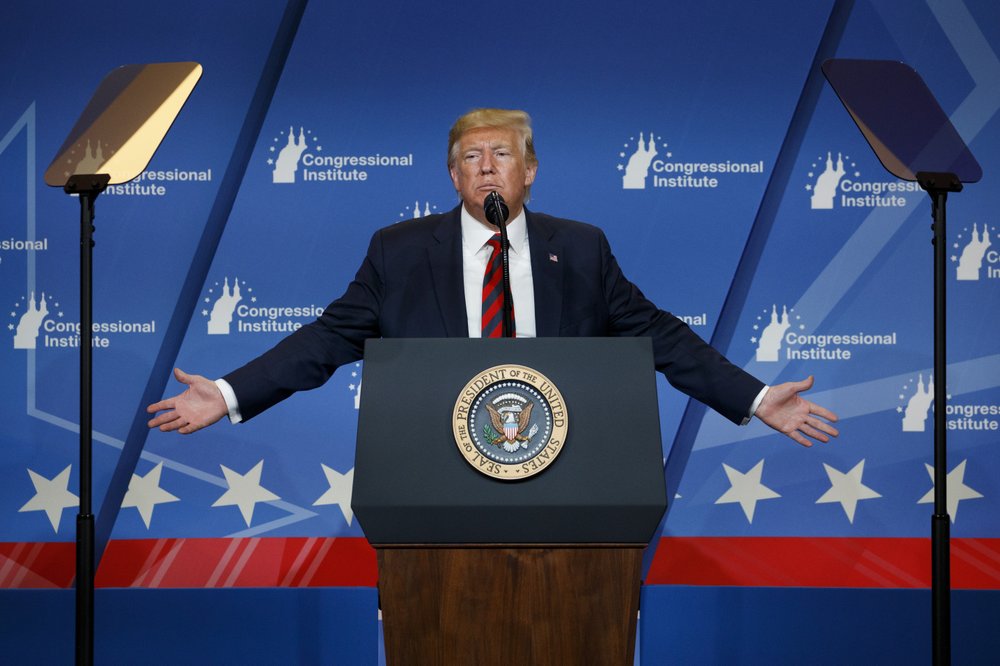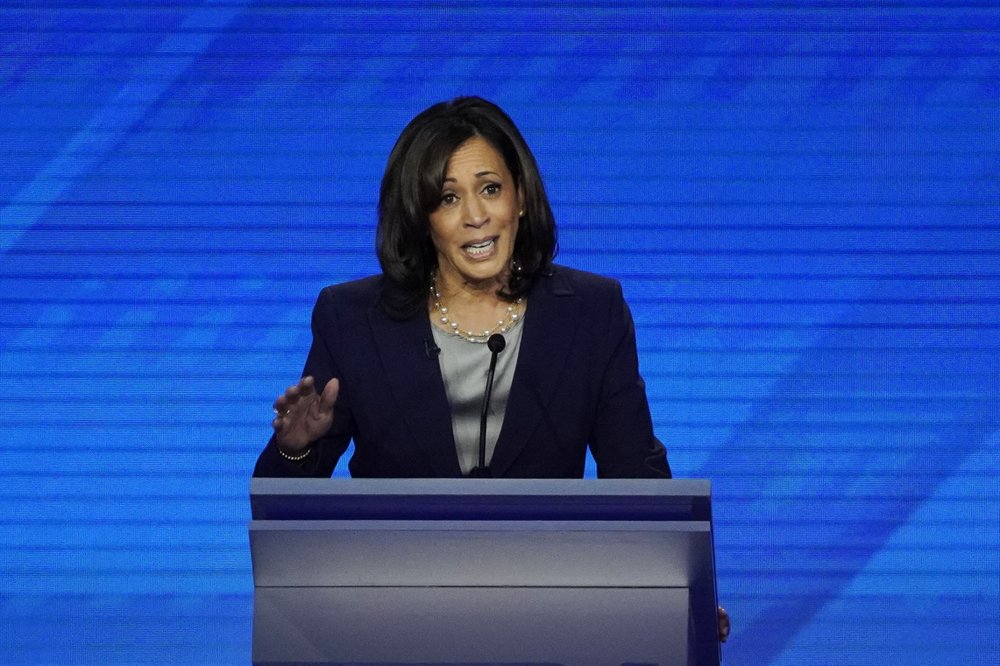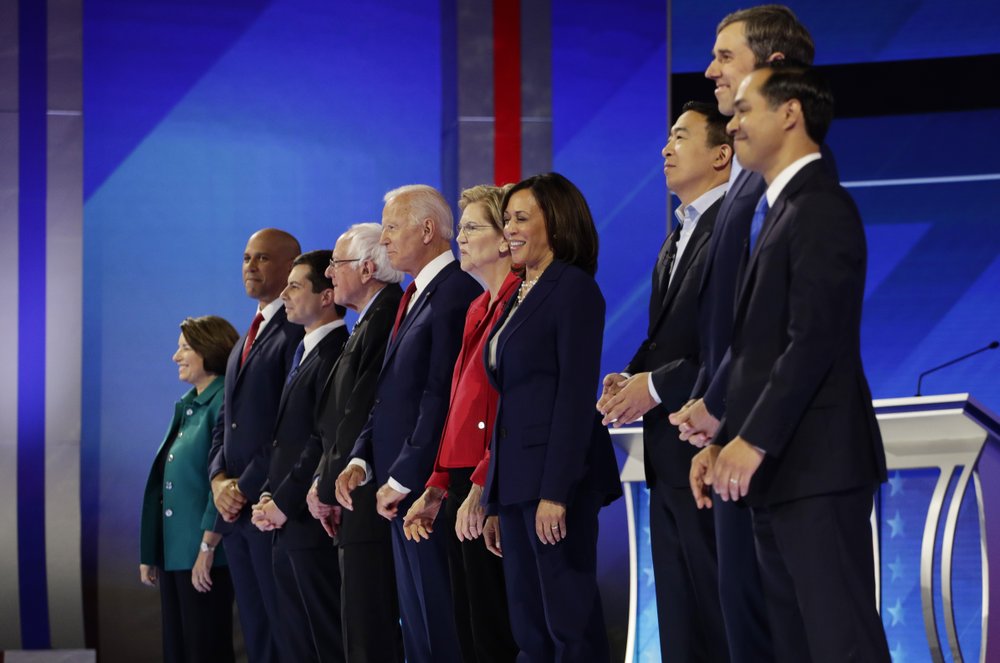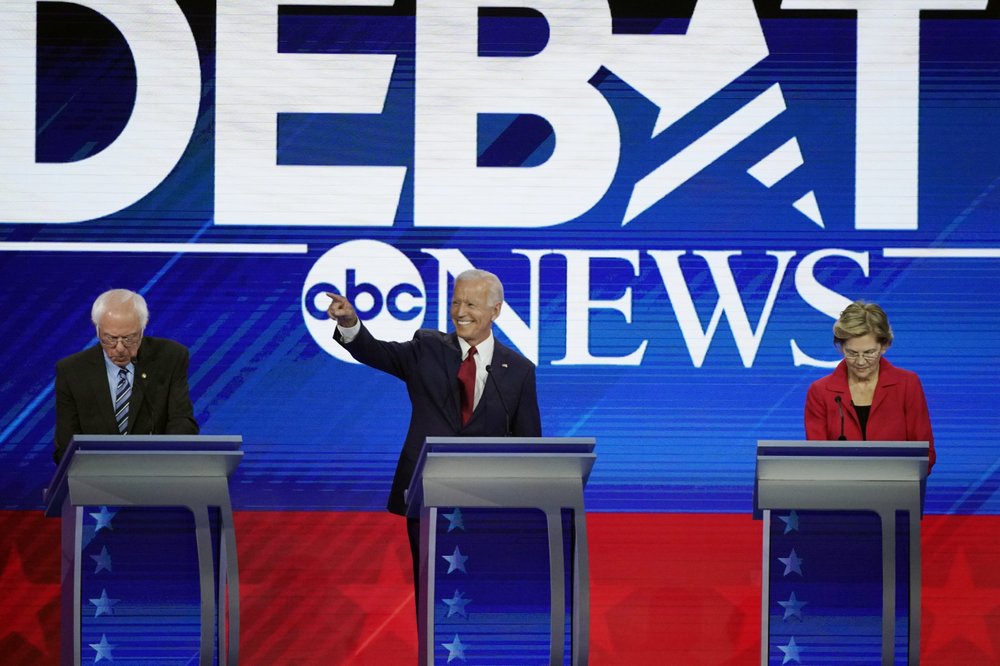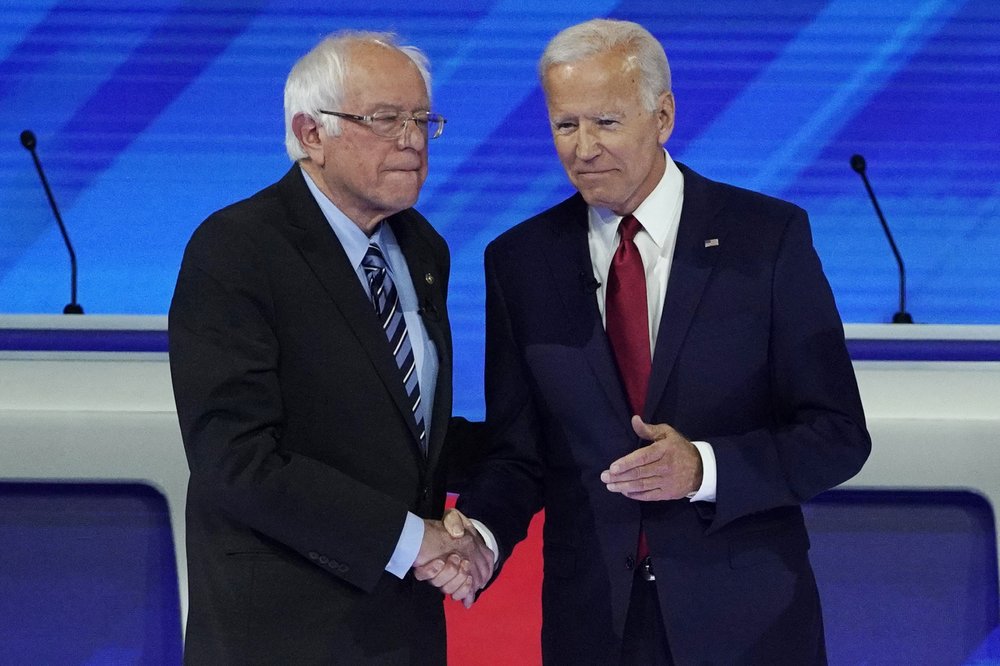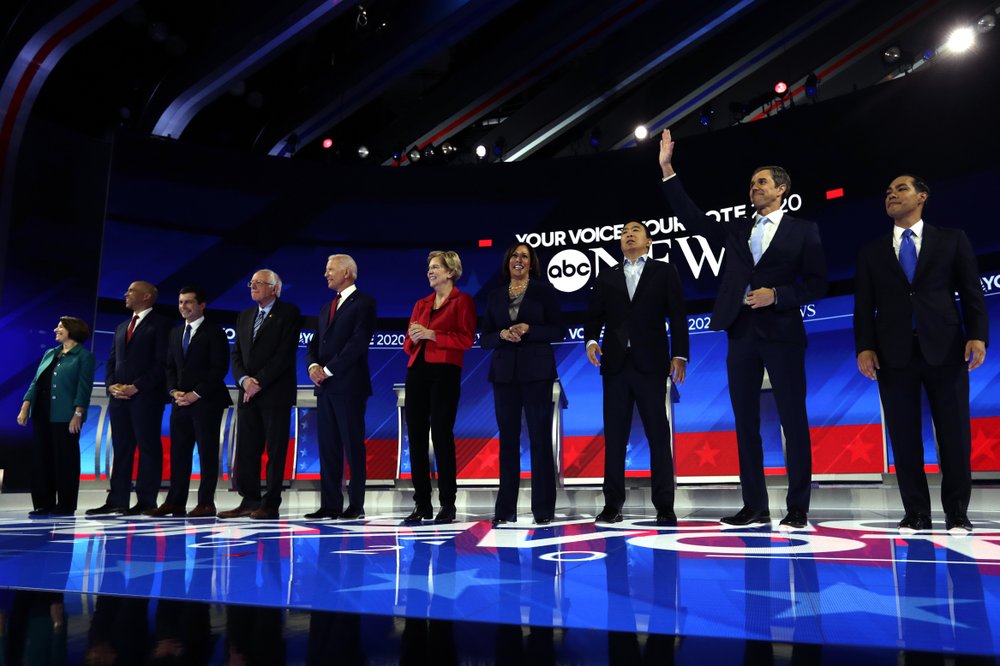 Early front-runner Joe Biden took on the most fire at Thursday's Democratic presidential debate, and former Obama Housing Secretary Julián Castro was the most explicit in arguing it was time for a new generation.
Castro also seemed to allude to speculation about the 76-year-old Biden's mental acuity during an exchange about health care. When Biden denied that his health plan required people to buy into Medicare, Castro exclaimed, "Are you forgetting what you said two minutes ago?"
Sen. Bernie Sanders faced sharp criticism about his universal health care plan from several candidates, and Sen. Elizabeth Warren was more in the background than in prior debates but didn't damage herself.
The likely result is little change in a primary that has been remarkably static for months.
Democratic presidential contender Andrew Yang says he supports a mix of options, including charter schools, in trying to fix the nation's education system.
The former tech entrepreneur said at Thursday night's debate that he is "pro-good school." Yang also said that his proposed "Freedom Dividend" would help lower-income families support their children's educational needs while alleviating teachers already overburdened because many are going beyond classroom instruction, compensating for support some students aren't getting at home.
Several candidates, including Pete Buttigieg (BOO'-tuh-juhj), Kamala Harris and Elizabeth Warren, advocated for raising teacher salaries — something Cory Booker noted that "we actually did it" as mayor of Newark, New Jersey.
Both Warren and Bernie Sanders promoted student debt cancellation plans. Harris, a graduate of a historically black university or college, noted her proposal to put $2 billion toward the institutions' teacher training programs, drawing applause from the audience at Texas Southern University, a Houston HBCU.
Vermont Sen. Bernie Sanders is again refusing to call Venezuelan leader Nicolas Maduro a "dictator," calling him instead "a vicious tyrant" at Thursday night's Democratic primary debate.
Sanders, who identifies as a democratic socialist, is also calling a question from the moderator asking him to contrast his vision of socialism with Maduro's government "deeply unfair. He says he supports Canada's and Scandinavia's policies of universal health care and offering paid family leave and a living wage, as well as wresting control over major institutions from a small number of wealthy Americans.Maduro's 2018 reelection has been disputed, and the United States has recognized opposition leader Juan Guaidó as the legitimate leader of Venezuela. His leadership has seen the country fall into economic and political upheaval, with residents facing food shortages and the Venezuelan currency losing value.
The only combat veteran on the Democratic presidential debate stage in Houston is reminding the audience that many new military inductees were newborns when the U.S. was attacked 18 years ago.
South Bend, Indiana, Mayor Pete Buttigieg's comments on Thursday came the day after the anniversary of the Sept. 11 attacks.
The debate was an opportunity for him to bring up his proposal to seek an authorization for the use of military force with a built-in three-year sunset that Congress would be required to renew.
Buttigieg says, "We have got to put an end to endless war."
Buttigieg also says that President Donald Trump treats "troops as props, or worse, tools for his own enrichment." That final dig is an allusion to the Trump administration's rerouting of U.S. military personnel to overnight stays at his Trump Turnberry golf resort in Scotland.
Democratic presidential hopeful Elizabeth Warren says that she would repair the country's trade relationships by leveraging desired access to American markets.
Saying the United States' trade policy has "been broken for decades," the Massachusetts senator said Thursday in the Houston debate that the heft of the American market should be used in negotiating with other countries in ways that are fair to workers, farms and small businesses.
The comments come as the United States and China prepare to relaunch trade talks next month amid an escalating tariff dispute.
The countries have been trading conciliatory gestures, raising hopes they can de-escalate a standoff over trade that has shaken financial markets and cast gloom over the global economy.