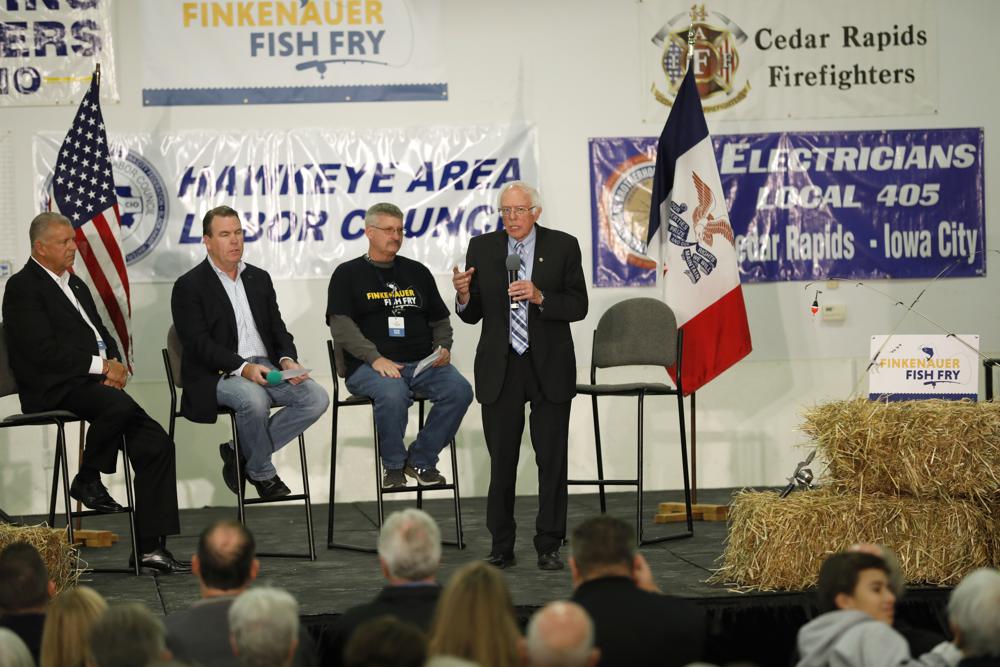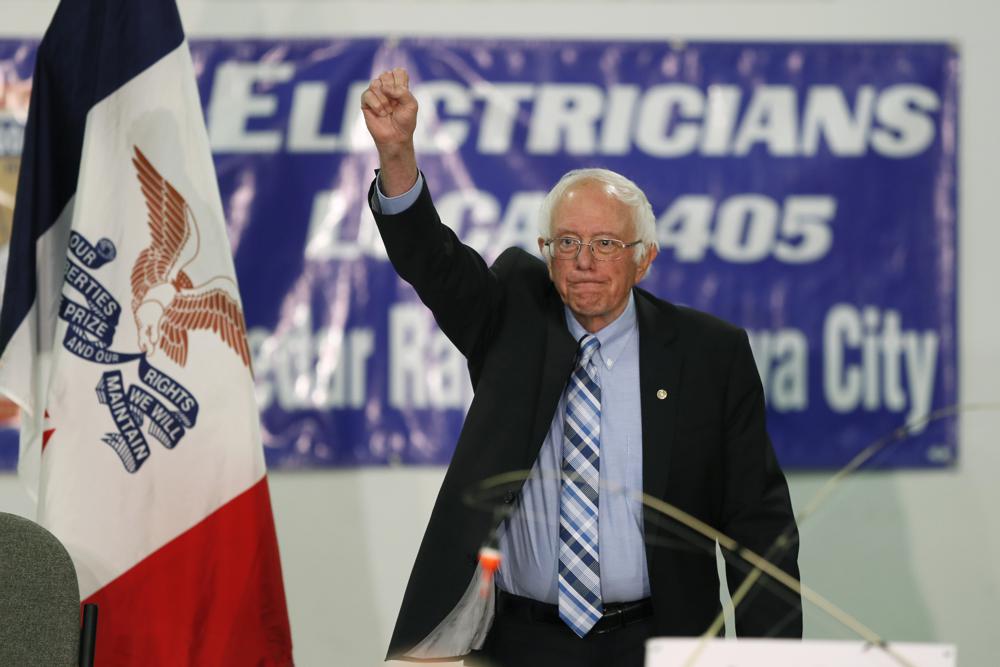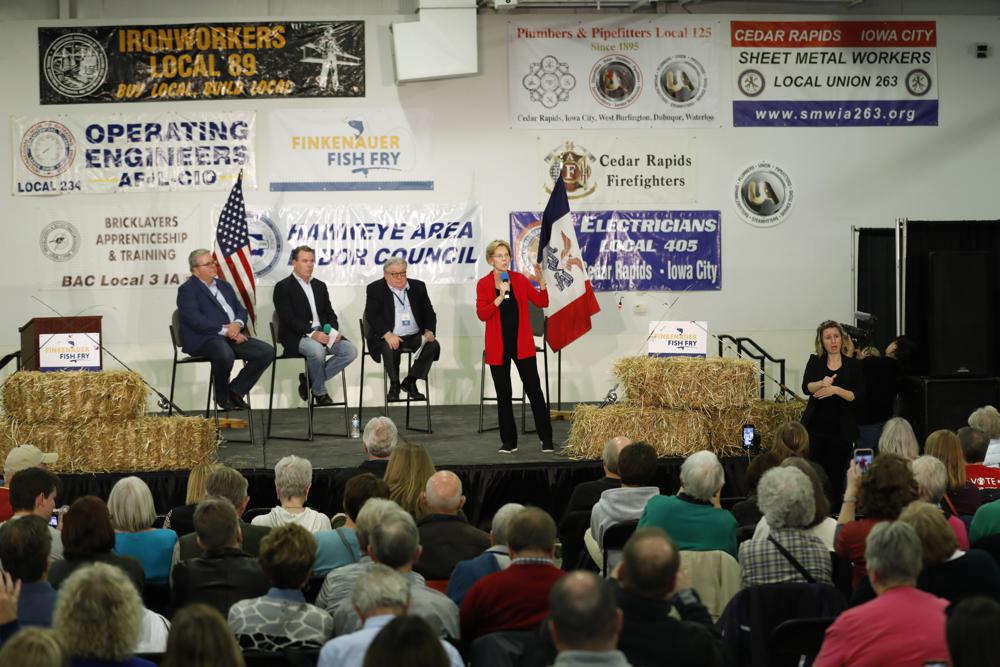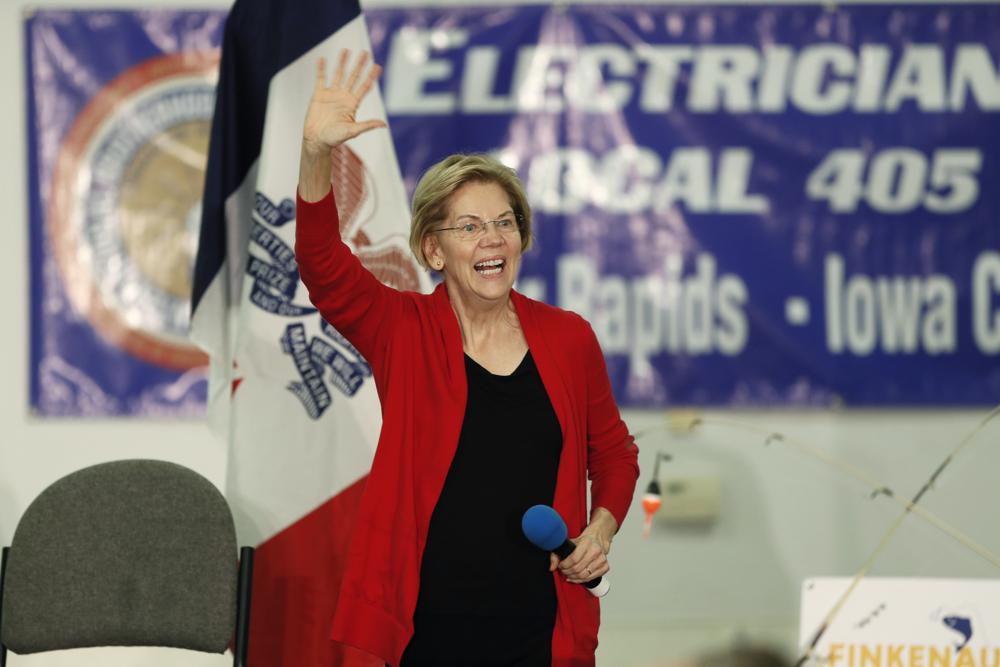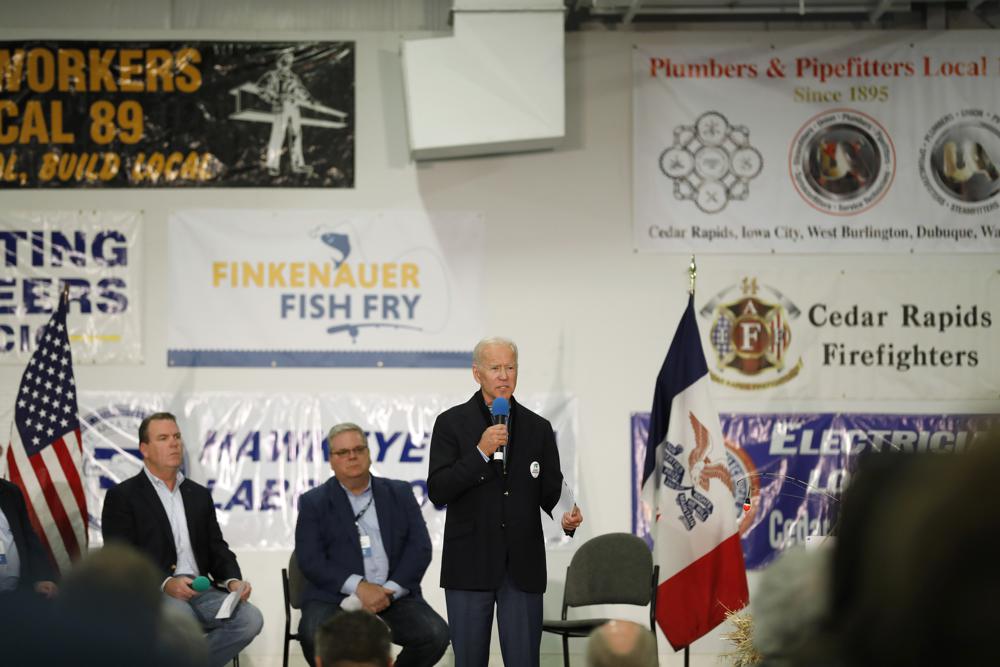 Bernie Sanders lives 1,100 miles away in Vermont but, sharing a stage with three union leaders and four bales of hay at a racetrack amid Iowa cornfields, he couldn't have been more at home.
"Let me thank you all for being here, my union brothers and sisters," the Vermont senator bellowed, as some in the audience leapt to their feet, hollered and waved Sanders 2020 signs.
With his deeply progressive platform and unapologetic calls for a political revolution from the bottom up, Sanders' natural constituency has long been working Americans. In 2016, he managed to appeal to many local labor groups and the rank-and-file of national unions, even as their leadership often backed the more-establishment Democratic primary choice in Hillary Clinton.
With 2020′s first-in-the-nation Iowa caucuses less than three months away , Sanders is counting on his message to again resonate with union members — but has even stiffer competition this time to win them over.
Massachusetts Sen. Elizabeth Warren is promising "big structural change" within the existing political system that can buoy everyday Americans at the expense of the rich. Former Vice President Joe Biden, meanwhile, has longstanding relationships with many powerful unions and is betting his personal charisma can woo them, even if his more-moderate proposals may not energize all of their members.
"It might come down to between Joe, Bernie and Elizabeth," Lon Kammeyer, a 70-year-old from Waterloo, Iowa, who is the community organizer for the Amalgamated Transit Union and was a fan of Sanders' in 2016. He now says he won't decide who to support this cycle until his union votes on a formal endorsement.
"What they all need to do," Kammeyer said, "They need to speak out for unions."
With an economy dominated by agriculture, Iowa is rarely associated with unions as much as states like Michigan, built for decades on manufacturing. About 8% of Iowa's workforce belong to unions, less than the national average, but membership increased in 2018 as compared to the previous year for the first time since 2010, according to the Bureau of Labor Statistics.
And Democrats see an opportunity to make inroads since the Republican-led Legislature in 2017 voted to reduce collective-bargaining rights for many public employees.
That "awakened people who may have been taking their wages and benefits for granted about how vulnerable they now are," said Mary Kay Henry, president of Service Employees International Union.