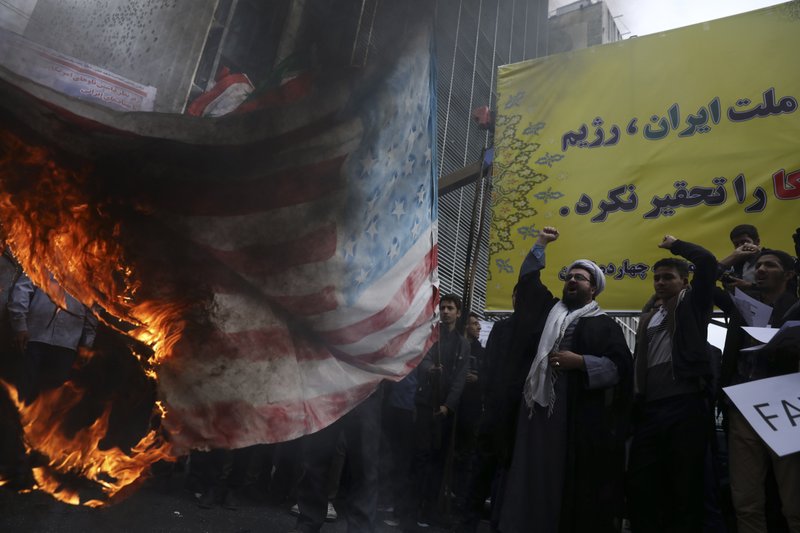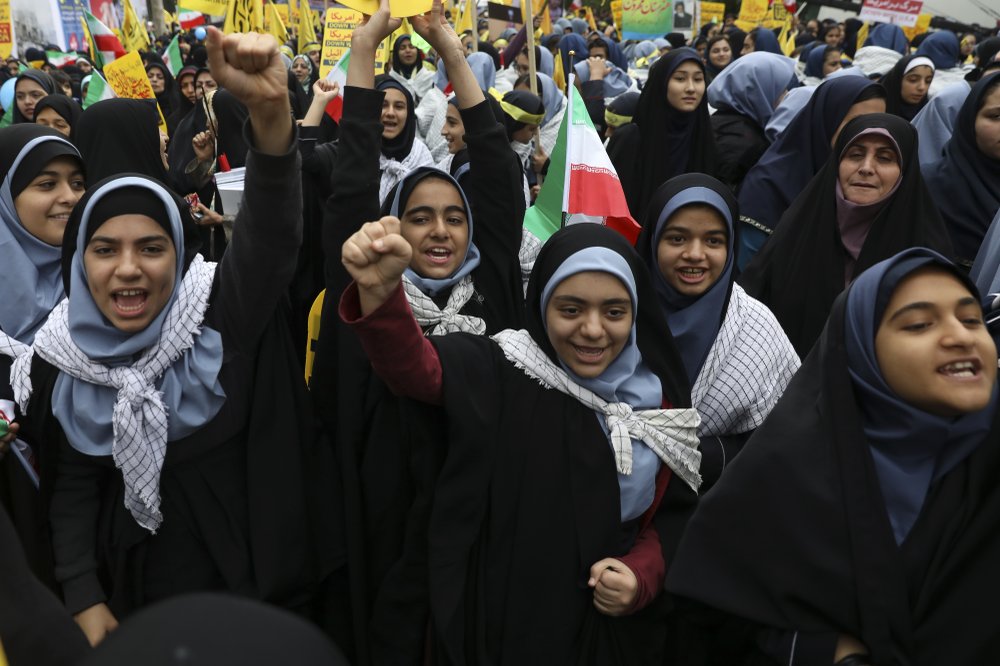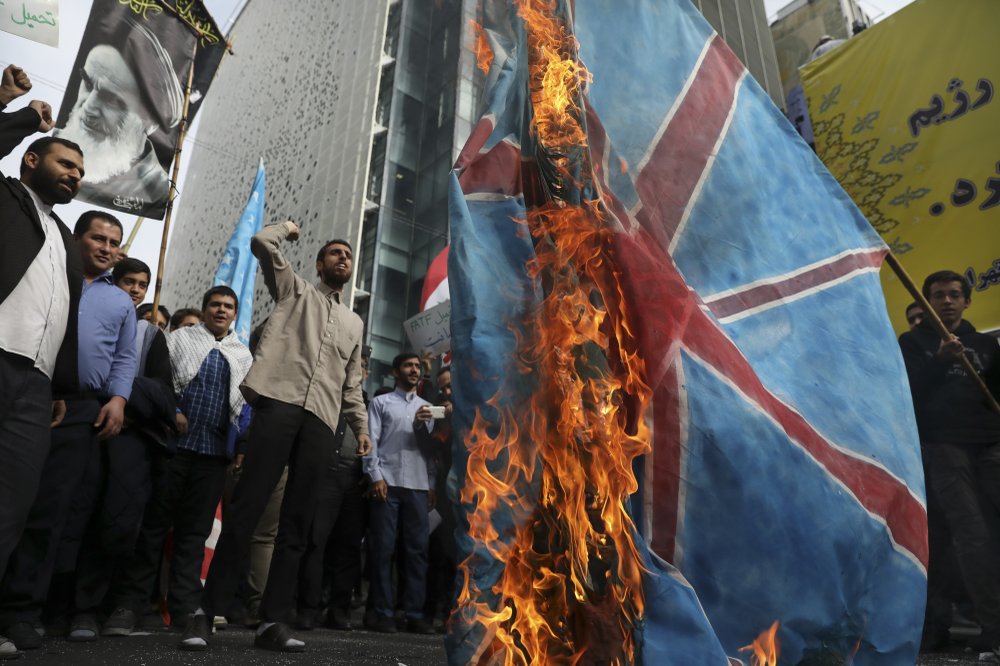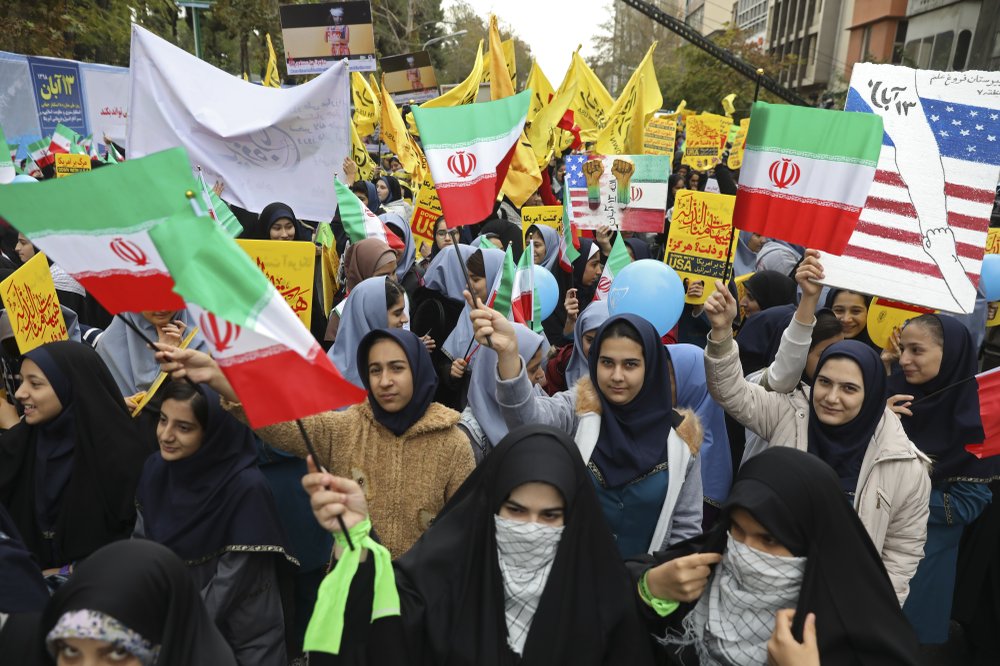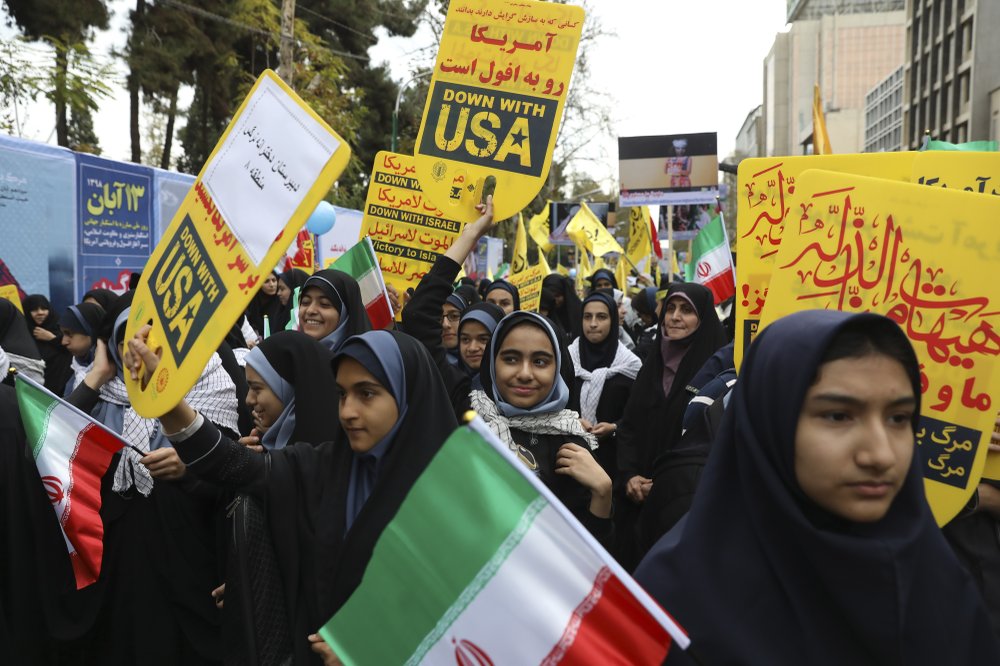 Reviving decades-old cries of "Death to America," Iran on Monday marked the 40th anniversary of the 1979 student takeover of the U.S. Embassy in Tehran and the 444-day hostage crisis that followed as tensions remain high over the country's collapsing nuclear deal with world powers.
Demonstrators gathered in front of the former U.S. Embassy in downtown Tehran as state television aired footage from other cities across the country.
"Thanks to God, today the revolution's seedlings have evolved into a fruitful and huge tree that its shadow has covered the entire" Middle East, said Gen. Abdolrahim Mousavi, the commander of the Iranian army.