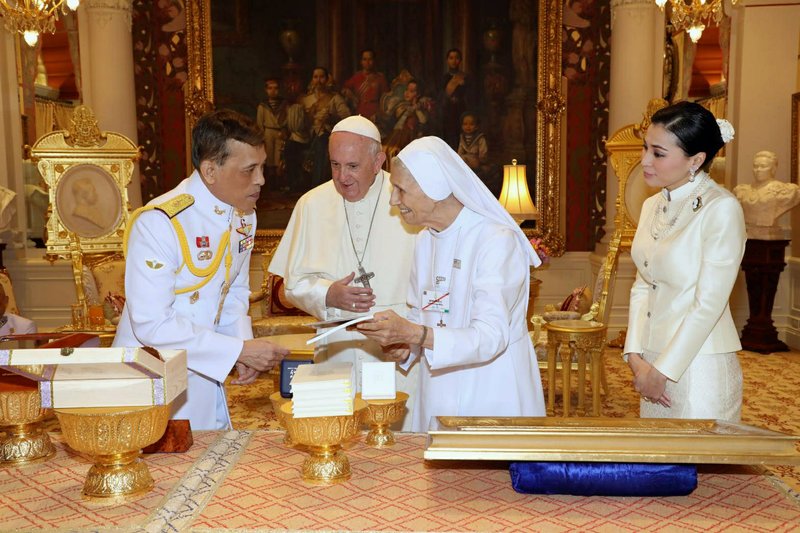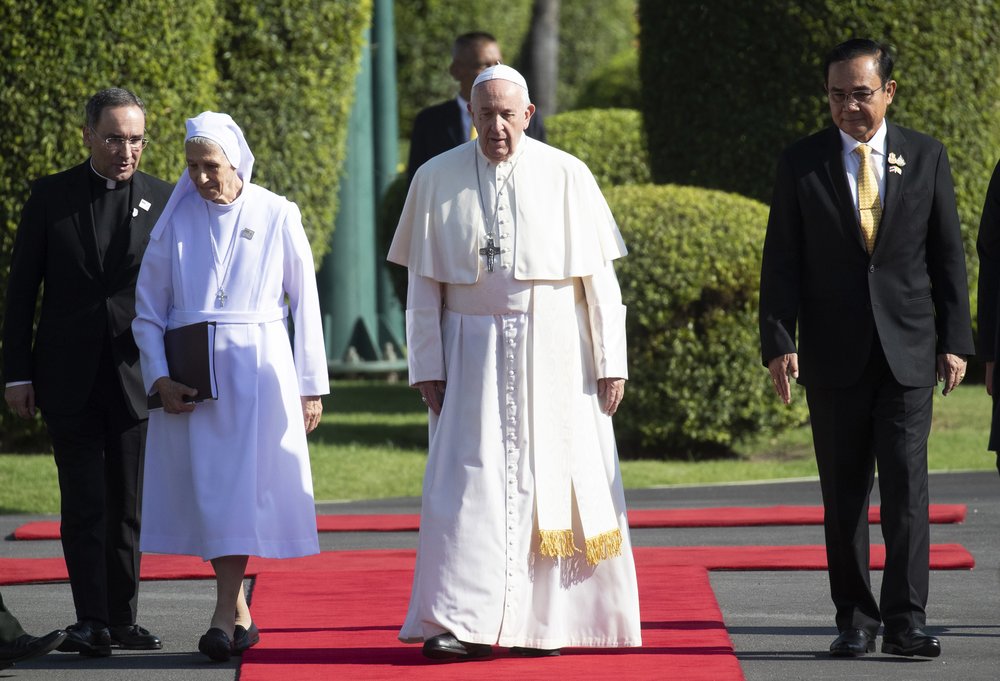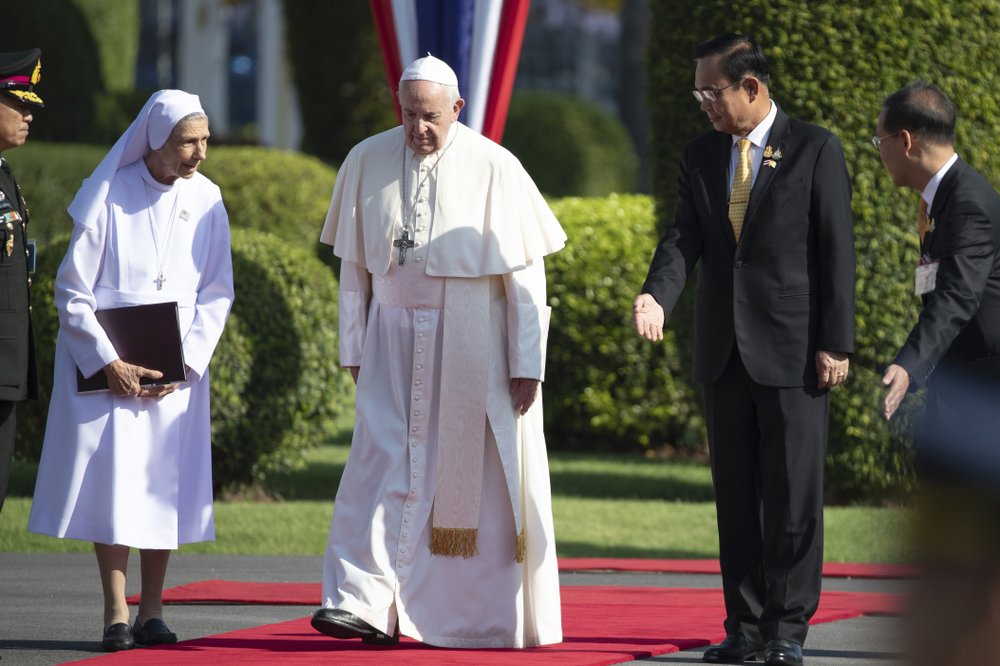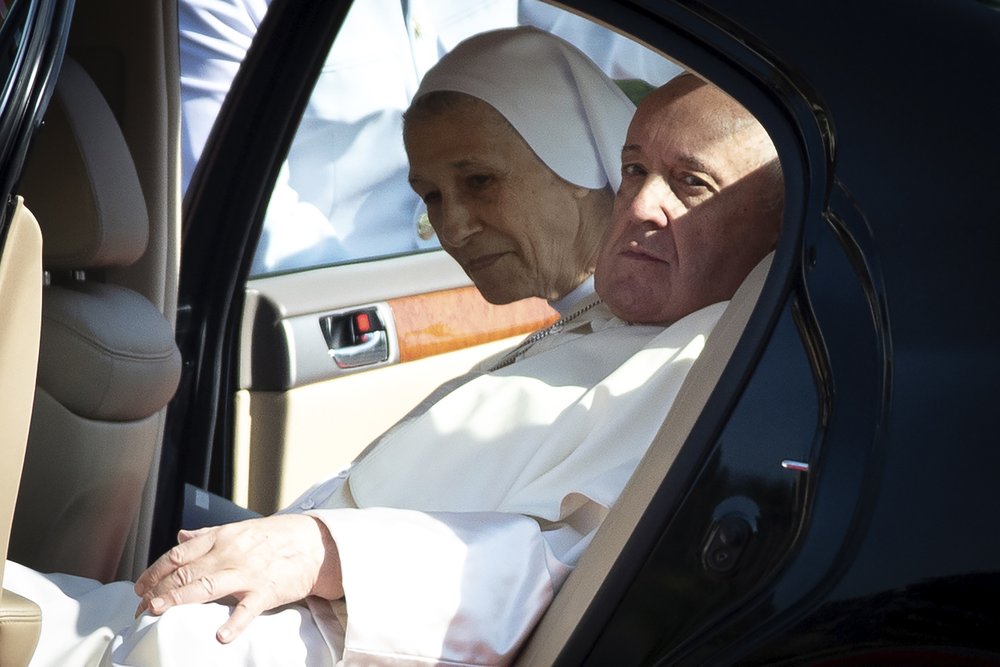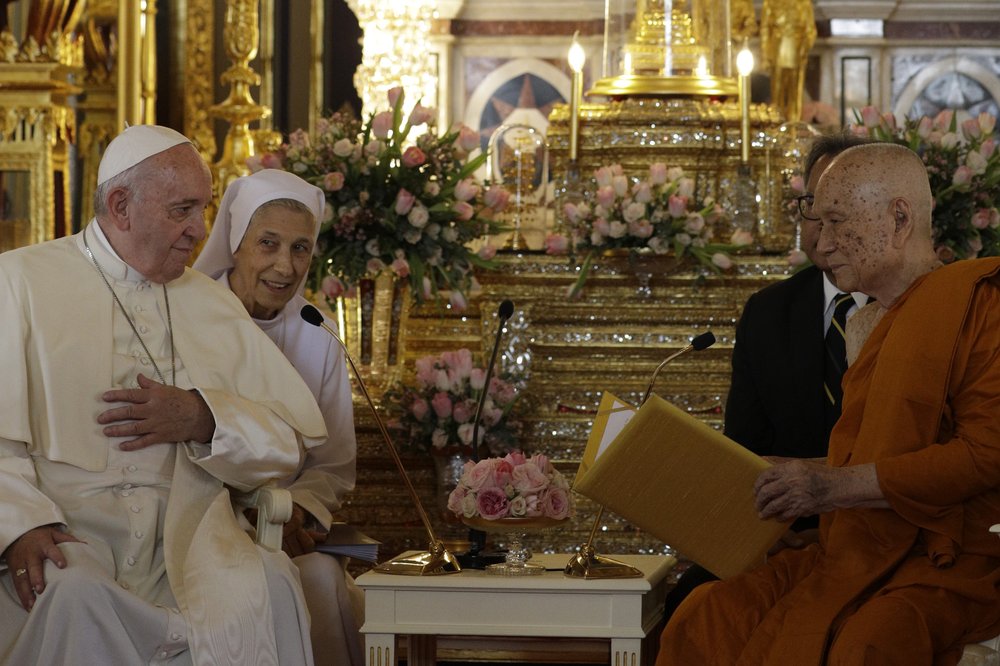 She made him wait for her while she chatted with Thailand's king and queen. She chided him for only visiting Bangkok and not the "real Thailand." And she got a chuckle out of "Jorge" when she took her time translating his off-the-cuff Spanish for local priests and nuns to understand.
Sister Ana Rosa Sivori has taken something of a star turn during her second cousin's visit to Thailand, assuming an unprecedented role for a woman as papal whisperer and translator, who doesn't seem fazed that her charge is Pope Francis.
Usually papal aides are men, and they stay in the shadows, showing wallflower-like deference to the leader of the 1.2-billion strong Catholic Church. Not so Sivori, who treats Francis with the respect owed a pope but nevertheless displays the confidence of a nun who has spent more than a half-century ministering to Thailand's faithful.