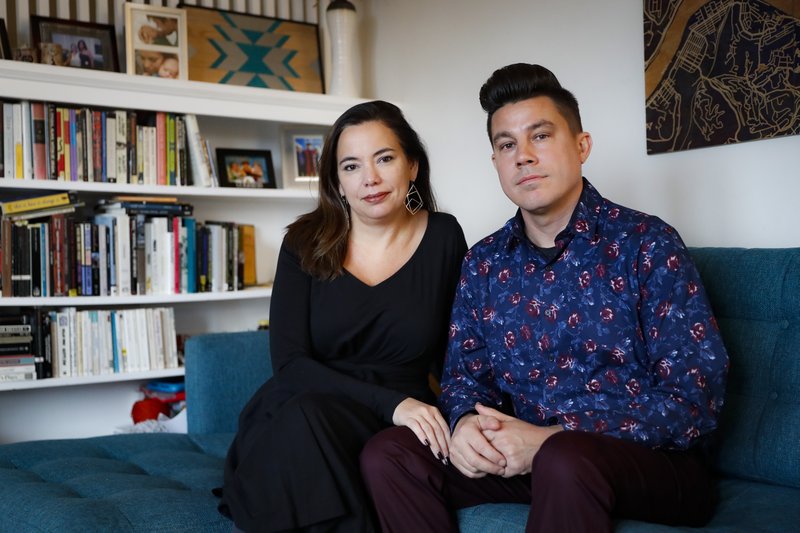 Some people heading to Thanksgiving gatherings predict it's not just the turkey that will get roasted.
Already polarized over Republican Donald Trump's presidency, Americans are deeply split on a looming historic impeachment. Many families reflect the nation's divisions, setting up heated holiday debates in households with a taste for politics.
Bryan Wright, of Cincinnati, said "impeachment will definitely come up" as a divisive topic at his extended family's holiday meal. With a family representing a range of viewpoints including Trump supporters, he and his mother have been texting about the impeachment debate they expect.
"We would openly talk about that … but we have different ways of coming at it," he said.
Wright is a longtime advocate of welcoming immigrants and helps lead Cincinnati's efforts, something that relatives who support Trump's push for a border wall with Mexico chalk up to his "liberal brainwashing," he said.
Wright — whose wife, University of Cincinnati psychology professor Farrah Jacquez, is of Mexican descent — will gather with her family and his relatives at his parents' home in Florence, Kentucky, after hosting two recent Thanksgivings.
That included 2016, right after Trump's hard-fought election, when there was family drama over whether Trump-backing relatives from Tennessee would be willing to come to his house. They did but some voiced "some pretty awful views on immigrants and immigration," he said.
Alex Triantafilou, an attorney and chairman of Hamilton County's Republican Party, also expects impeachment to be on the table at the holiday feast hosted by an older brother. While the swing state of Ohio has been trending Republican, Democrats have turned the GOP tide in his county.
Triantafilou, who is critical of the Democratic-led impeachment proceedings, said that his family backs Trump for the most part but that more viewpoints have been added as it has grown with new in-laws and friends.
"If somebody comes in and they're not on the Trump train, so to speak, they get a little bit of an airing," he said, adding that it's "usually in fun."
But sometimes it goes past fun.
Wright recalls Thanksgivings with offensive comments that strained relations. Mindy Nagel, a physical therapist with liberal views, has unfriended her conservative brother on Facebook over his political posts and said she'll be "surrounded" by people who disagree with her politically at her in-laws' Thanksgiving.