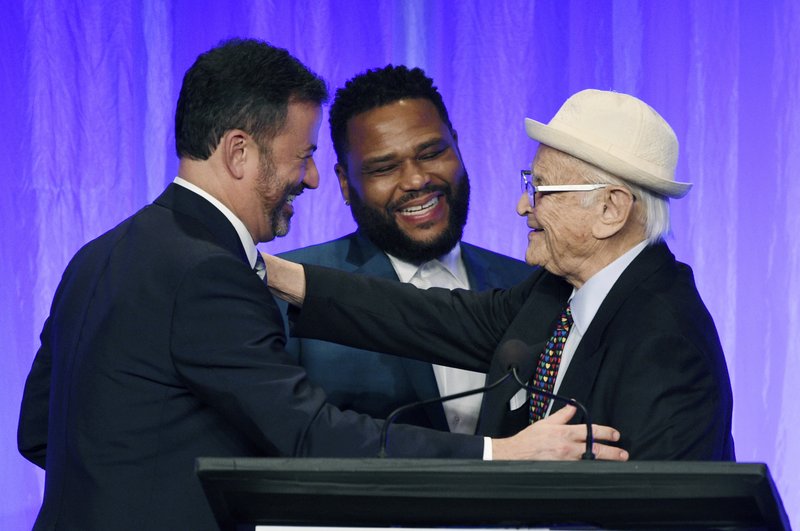 "There's nothing I believe more than this, that laughter adds time to one's life," Norman Lear told an audience gathered to honor him and other four other television comedy greats.
"I believe that as much as I believe my mother loved me," the writer-producer added. "She said she did. But I wasn't sure."
Like the 97-year-old Lear, who made his name — and TV history — with groundbreaking sitcoms like "All in the Family" and "The Jeffersons," the other honorees at Thursday's Paley Center for Media ceremony proved that talent is ageless. Carl Reiner, 97; Bob Newhart, 90; Carol Burnett, 86, and Lily Tomlin, 80, each won over the room with their humor and memories.