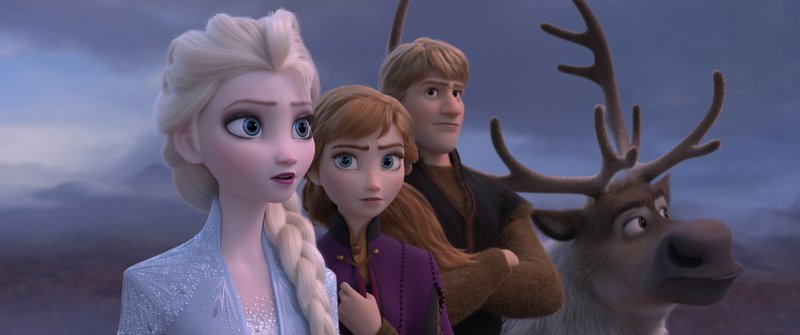 "Frozen 2" kept a wintry wind at its back in its second week, setting a Thanksgiving record with a whopping box office bounty, while newcomer "Knives Out" found its own broad audience.
Disney's new set of adventures for Anna, Elsa and Olaf brought in $85.3 million in the U.S. and Canada over the weekend and earned an unprecedented $132.7 million for the holiday frame of Wednesday through Sunday, according to studio estimates.
The first "Frozen" opened on Thanksgiving in 2013, but the sequel opened a week prior to the holiday, making it poised for a huge second week, with out-of-school kids happy to see it a second or a third time.